Uggla downplays heavier bat, expecting big series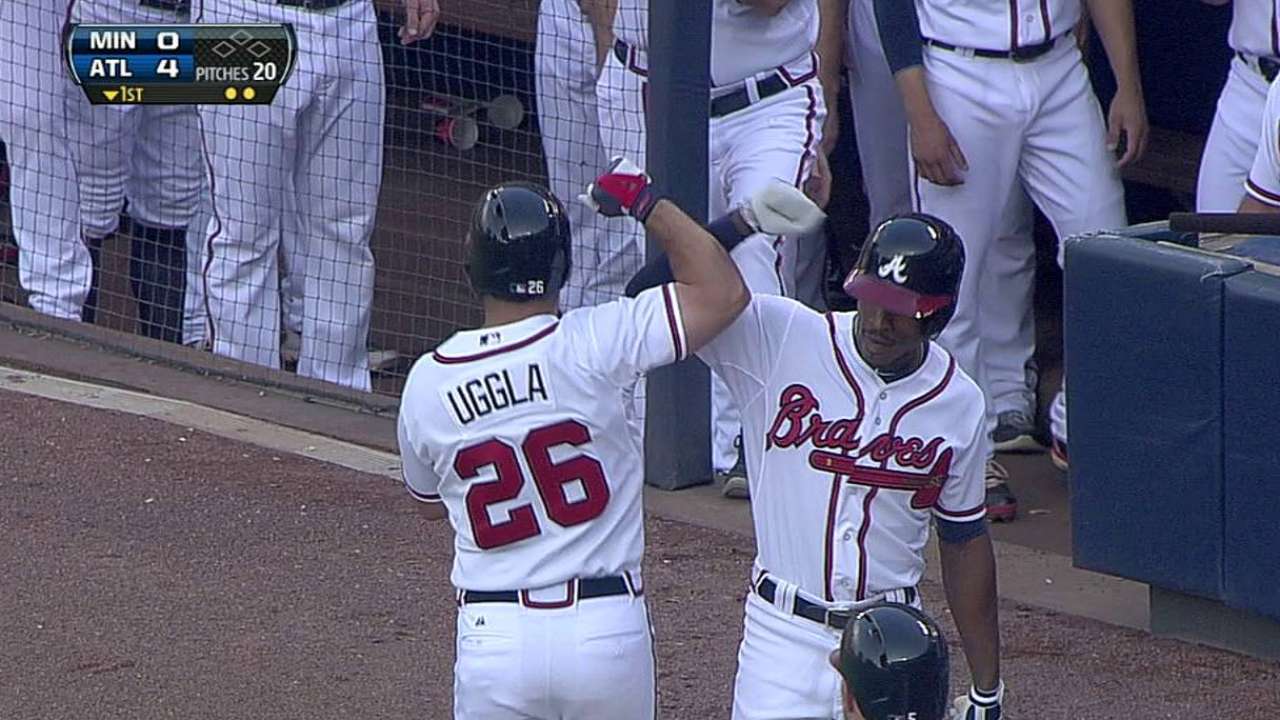 ATLANTA -- Braves second baseman Dan Uggla said too much was made of the fact that he used a slightly heavier bat when he halted his most recent slump with a three-run homer in the first inning of Monday night's win over the Twins.
Uggla's decision to go with the bigger bat was simply a product of his willingness to change things up, as he entered Monday hitting .182 with seven homers through 39 games. After recording three multi-hit games from May 3-8, he had two hits in the 27 at-bats over the his next eight games.
After extending his success against Kevin Correia on Monday, Uggla, who entered the game batting .406 (13-for-32) against Tuesday's starter Mike Pelfrey, went 0-for-4 with two strikeouts in a 5-4, extra-inning win. He has four hits, including two home runs, in nine career at-bats against Wednesday's starter Vance Worley.
"This is a good week for him and for us," Braves manager Fredi Gonzalez said. "He's got some really good numbers against these guys that are pitching. He's had some success against them. So maybe this will get him going."
Mark Bowman is a reporter for MLB.com. This story was not subject to the approval of Major League Baseball or its clubs.