Simmons wants MLB to review pair of errors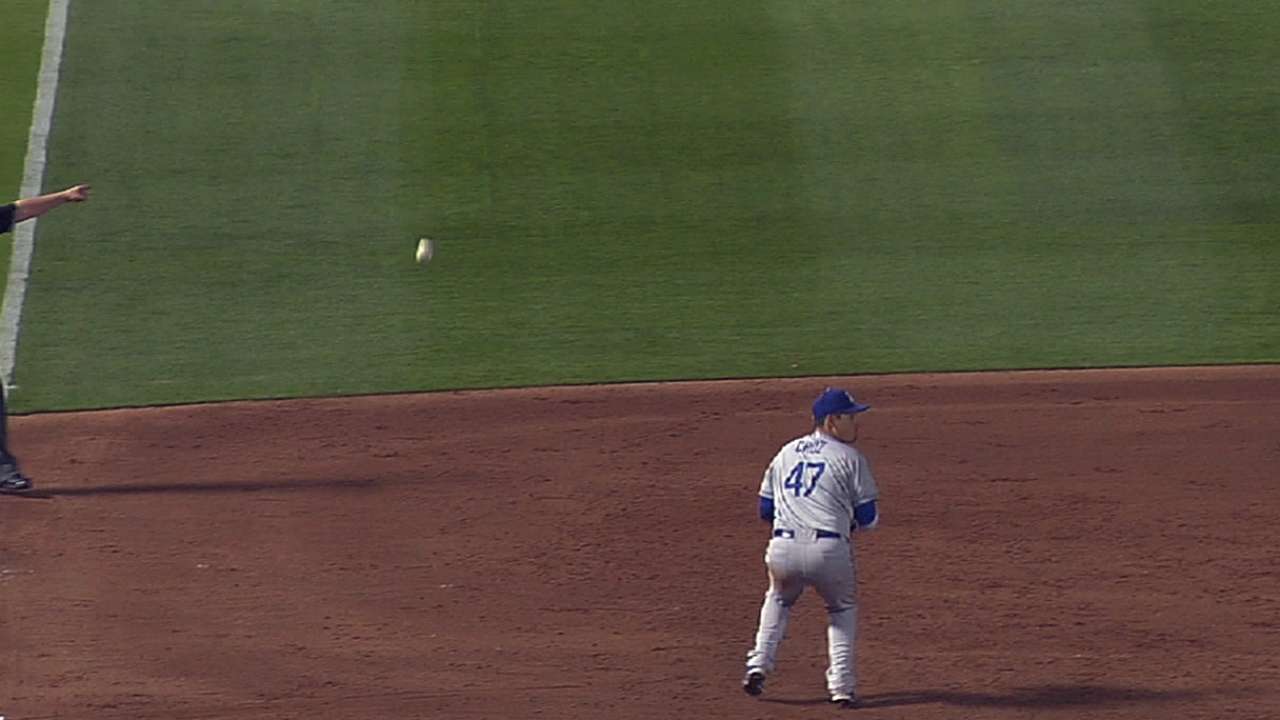 ATLANTA -- Andrelton Simmons does not want to develop the reputation of being a whiner. But after being on the wrong end of four questionable scoring rulings during this past weekend's series against the Dodgers, the Braves' shortstop petitioned two rulings from Friday night's win.
Simmons has petitioned Major League Baseball to review the rocket line drive that nearly knocked Dodgers third baseman Luis Cruz's glove out of his hand in Friday's sixth inning and was called an error. The other play that will be reviewed will be the sharply hit ball that Dodgers left fielder Carl Crawford missed one inning later that was also called an error.
"[The liner to Cruz] is the one I thought was a hit because I hit it so hard and he just threw his glove at it," Simmons said while explaining he also asked for a reversal of the seventh inning at-bat because Crawford's glove never made contact with the ball before it hit the ground.
The two questionable rulings in Sunday's game included a fifth-inning chopper Dodgers shortstop Nick Punto fielded before bouncing a throw to first base after his foot appeared to get stuck in the dirt or infield grass. There was also a perfectly placed sacrifice-bunt attempt in the eighth inning that Juan Uribe fumbled while attempting to make a necessary barehanded grab.
Within an hour after the conclusion of Sunday's game, Simmons was awarded a single on the play involving Punto. He said he will not worry about the bunt because he was not charged with an at-bat on the sacrifice attempt.
"It's a sacrifice anyway," Simmons said. "I don't want them to think I'm whining. I don't whine that much. I'm not going to cry a whole lot. But I want a couple of them."
Mark Bowman is a reporter for MLB.com. Eric Single is an associate reporter for MLB.com. This story was not subject to the approval of Major League Baseball or its clubs.