Still improving, Medlen looks to decrease walk totals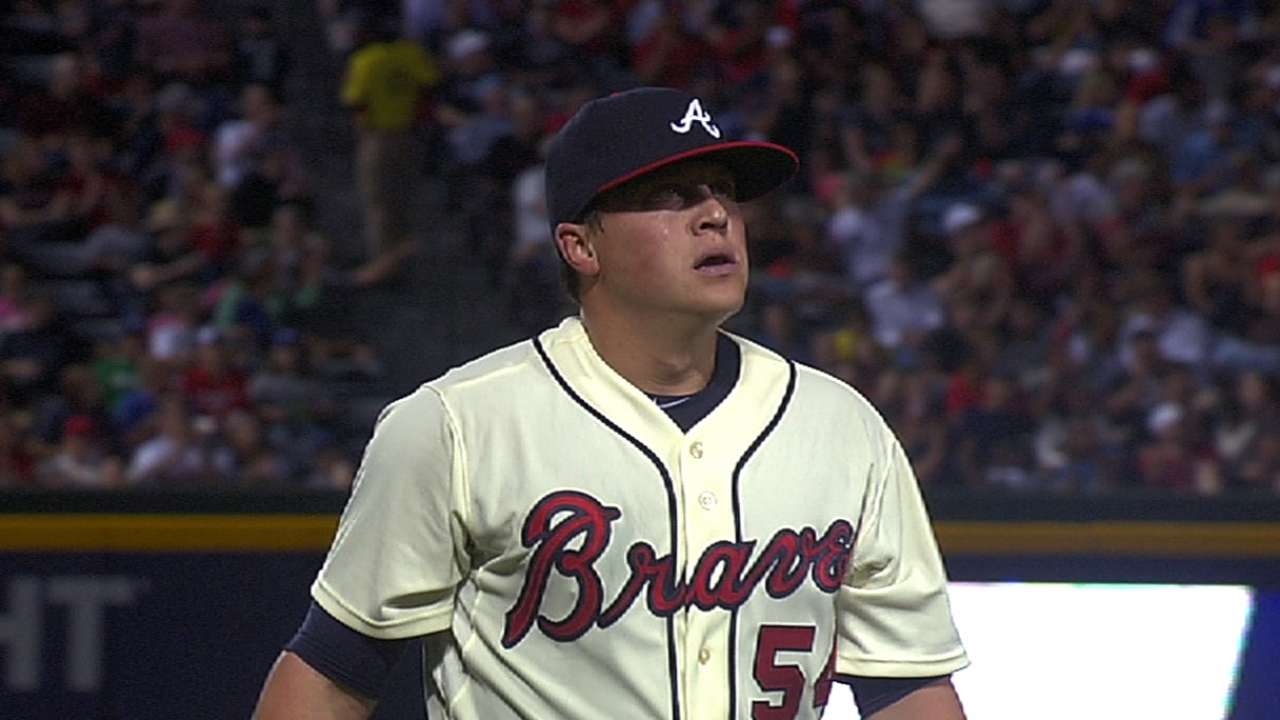 ATLANTA -- Kris Medlen certainly had reason to be encouraged after limiting the Dodgers to two hits and one unearned run in seven innings of Saturday night's 3-1 win at Turner Field. But the Braves right-hander was frustrated that he issued three walks.
"That adds more pitches to my pitch count," Medlen said. "I could have gone eight [innings] and handed the ball off to Craig [Kimbrel]. It's just frustrating. But the good news is I don't feel as good as I should. I felt good last night, but my delivery didn't feel as consistent I want it to."
Medlen has struggled to find comfort while battling mechanical issues that started to become a problem during Spring Training. His competitive nature and determination has helped him record a respectable 3.02 ERA through his first nine starts. But he certainly has not been the same as he was when he posted a 0.97 ERA in the 12 starts he made last year.
"I think I set the bar pretty high for others," Medlen said. "But I also feel like I set the bar pretty high for myself. I want to be what I was last year every single time out. I'm not necessarily there yet. But I hope everything starts clicking and I can get back to just being more consistent with walks. I'd rather give up a line drive off the wall rather than walk guys."
The 22 walks Medlen has issued in his first 56 2/3 innings this year is one shy of the total he issued in 138 innings last year. During the 83 2/3 innings he threw as a starter last year, he issued only 10 walks, drawing comparisons to Greg Maddux, who was a master of pinpoint control.
Medlen has provided some signs of encouragement while working at least seven innings in three of his four starts this month. His worst start during this span came when he surrendered three home runs and issued five walks in only 5 1/3 innings against the Giants last weekend.
Consistently missing up in the zone during that outing, Medlen was frustrated by the fact he had felt so comfortable just five days earlier in Cincinnati. After showing better command in Saturday's outing against the Dodgers, he is simply looking to find more consistency through the remainder of this season.
"I just need to clean it up a little bit," Medlen said.
Mark Bowman is a reporter for MLB.com. This story was not subject to the approval of Major League Baseball or its clubs.