Adjustments help C. Johnson hit well against lefties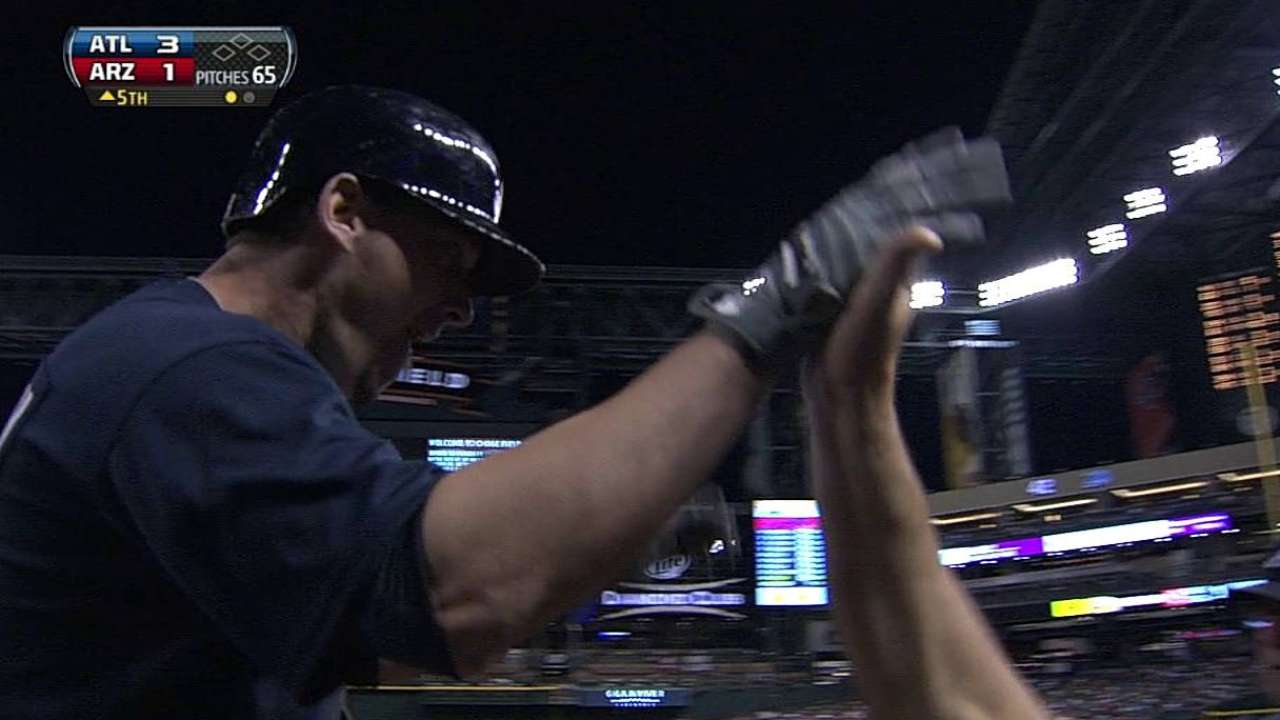 ATLANTA -- When the Braves entered this season with the plan to platoon the right-handed hitting Chris Johnson and left-handed hitting Juan Francisco at third base, the concern was that most of Johnson's previous success had come against right-handed pitchers.
But with the help of Braves hitting coach Greg Walker, Johnson has altered his approach against left-handed pitchers and found immediate success. With the three hits he recorded against Dodgers southpaw Chris Capuano in Saturday night's victory, Johnson entered Sunday leading the Majors with a .435 (20-for-46) batting average against left-handed pitchers. He has hit .275 (19-for-69) against right-handed pitchers.
"There's a couple things I've had trouble against lefties with, and I've just been trying to eliminate that and not even worry about that," Johnson said. "It's been working. I've just got to continue focusing on going up the middle and going the other way."
Johnson entered this season having hit .283 (254-for-896) against right-handed pitchers and .255 (85-for-333) against left-handed pitchers.
"I think I used to just feel more comfortable with lefties out there, rather than having to face a tough righty," Johnson said. "I'd be like, 'Oh, I feel so good, I'm going to homer off this guy.' Then the next thing you know, I'm 0-for-4."
Mark Bowman is a reporter for MLB.com. This story was not subject to the approval of Major League Baseball or its clubs.