O'Flaherty lands on DL, slated to see Dr. Andrews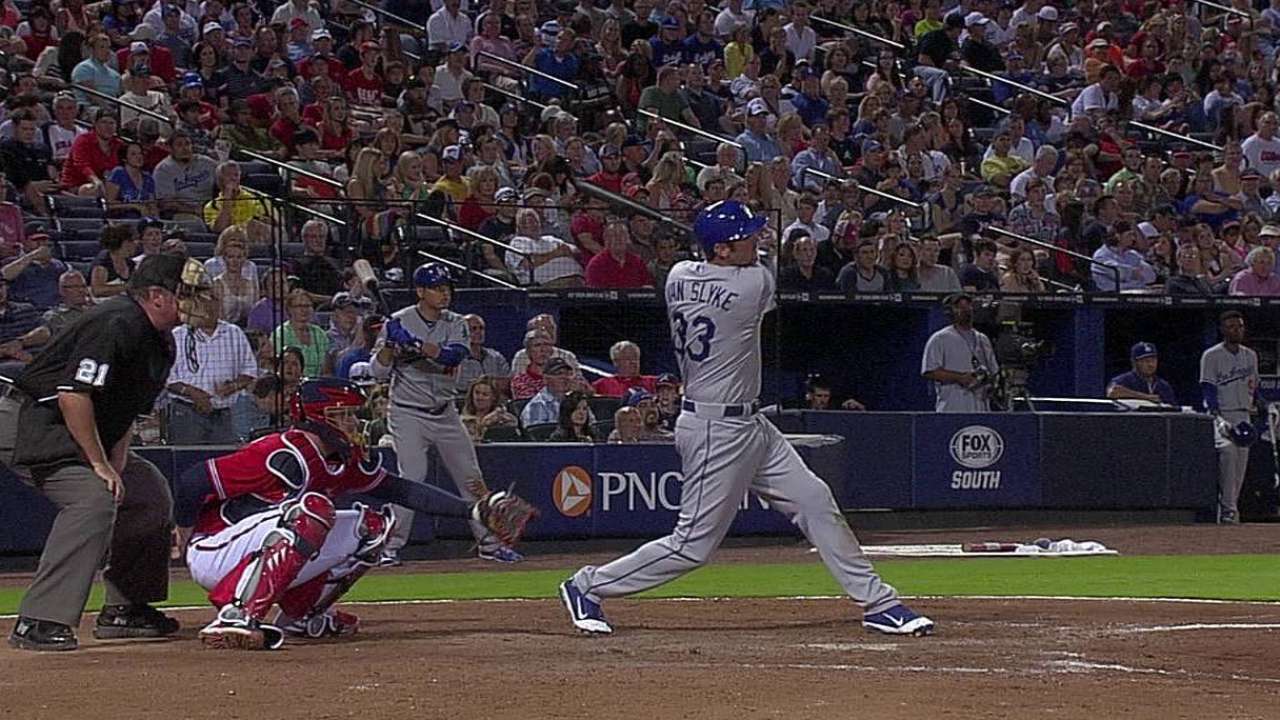 ATLANTA -- Braves general manager Frank Wren and manager Fredi Gonzalez were worried when head athletic trainer Jeff Porter called late Friday night to inform them Eric O'Flaherty was feeling some spasms in his left elbow.
Their concerns turned to discouragement Saturday, when an MRI exam showed a tear in the ulnar collateral ligament of O'Flaherty's left elbow. They placed him on the 15-day disabled list Saturday, and O'Flaherty will visit Dr. James Andrews within the next few days to learn whether he will need to undergo season-ending Tommy John surgery.
"Obviously, you're hoping it's just a sprain and a short DL stint, and you get him back fairly quickly," Wren said. "But it doesn't look like that's going to be the case."
When O'Flaherty surrendered a home run in the eighth inning of Friday night's 8-5 win against the Dodgers, he extended his recent struggles. The 28-year-old reliever allowed three earned runs and six hits in the 6 1/3 innings he pitched in May. But before Friday, the Braves were not too concerned about his elbow.
"He's had some tenderness, but not anything abnormal," Wren said. "But last night, after he threw, and actually, after we all left -- I got a call leaving last night, I was halfway home -- that he came back in after starting to do his postgame workout, that he had some abnormal soreness."
O'Flaherty established himself as one of baseball's top relievers when he posted a 0.98 ERA in a career-high 78 appearances during the 2011 season. He compiled a 1.73 ERA in 64 appearances last year and allowed only two earned runs in the 11 2/3 innings he threw during this season's first month.
The discouraging development came only 48 hours after Andrews performed a second Tommy John surgery on Jonny Venters, who teamed with O'Flaherty to serve as Atlanta's primary setup men over the past few years.
To make room for Jason Heyward's return from the disabled list Friday, the Braves opted to go with a six-man bullpen by placing right-handed reliever Jordan Walden on the disabled list with right shoulder inflammation.
Wren said he expects Walden to be available when he is eligible to come off the disabled list on May 27. The Braves also could soon activate veteran right-handed reliever Luis Ayala, who has been sidelined for nearly a month because of an anxiety disorder.
Despite losing some key relievers over the past few days, Wren said the team will stick with a six-man bullpen until forced to make a change because of an abundant workload or other circumstances, such as an extra-inning game. The Braves recalled rookie right-hander Cory Rasmus from Triple-A Gwinnett to take O'Flaherty's roster spot and provide some bullpen depth.
"We're going to start getting some veteran bullpen arms back that can take some of the pressure off," Wren said. "But it's hard when you lose two guys [Venters and O'Flaherty] like we've lost. We're waiting to see exactly how long Eric's going to be out, but it's not going to be a week or two."
While the Braves are excited about what Alex Wood has done with Double-A Mississippi this season, they do not plan to promote him to Atlanta's bullpen any time soon. The left-hander, who was pitching at the University of Georgia at this time last year, will continue to serve as a starter with Mississippi.
"I don't think we need to disrupt the development of players at this point," Wren said. "We've got to let them continue to develop and grow. He's doing really well, but we're not at the point where we think that would be advantageous to him or us."
Mark Bowman is a reporter for MLB.com. This story was not subject to the approval of Major League Baseball or its clubs.