Braves leaning toward going with six-man 'pen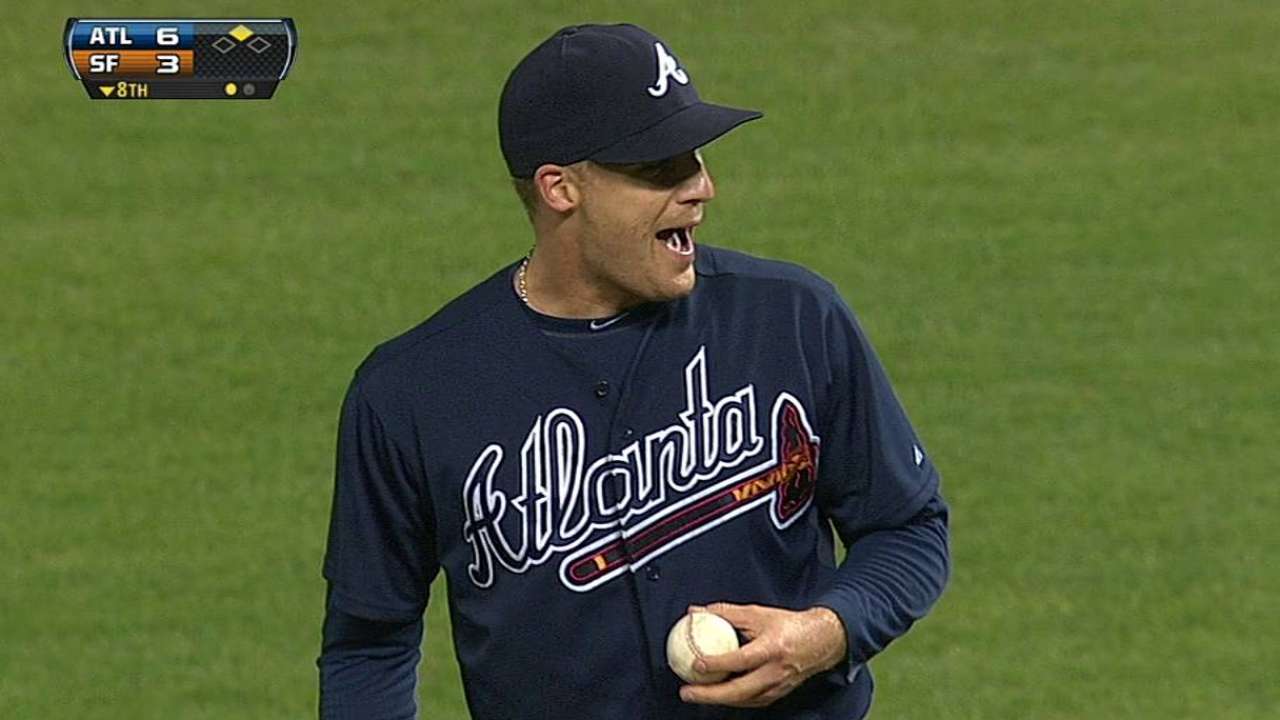 PHOENIX -- Braves manager Fredi Gonzalez recognizes the potential consequences of working with a six-man bullpen. But if his starting pitchers continue to perform like they have throughout most of the early part of this season, there might not be a need to carry a seventh reliever.
If Jason Heyward gets through Wednesday's Minor League rehab game with Triple-A Gwinnett without any problems, he could be activated from the disabled list before Friday's game against the Dodgers at Turner Field. The Braves could create a roster spot for Heyward by sending right-handed reliever David Carpenter back to Gwinnett.
"I think we're open to [going with a six-man bullpen]," Gonzalez said. "Not too long ago that was a normal 'pen, with six men. Maybe we could go with it for the six games at home."
With the upcoming six-game homestand sandwiched between two off-days, the Braves could at least go with the six-man bullpen on a trial basis over the next week. On an immediate basis, this option seems more appealing than sending Evan Gattis to Gwinnett or attempting to trade backup catcher Gerald Laird.
The Braves entered Wednesday as one of five National League teams that have averaged fewer than three relief innings per game. Carpenter has made just three appearances while serving as the bullpen's "seventh man" during the first two weeks of the month.
His first two appearances came when Tim Hudson and Paul Maholm were chased before the end of the fifth inning in consecutive games during this past weekend's series in San Francisco. The Braves starters had completed at least seven innings in eight of the previous nine games.
Gonzalez's concerns about going with one less reliever center around his memories of the 2011 season, when his top three relievers -- Jonny Venters, Eric O'Flaherty and Craig Kimbrel -- all made more than 78 appearances.
But if the reduced depth in the bullpen starts to influence the workload of the top late-inning relievers, the Braves could go back to carrying seven relievers.
"If it doesn't work, we could make [another] decision," Gonzalez said.
Mark Bowman is a reporter for MLB.com. This story was not subject to the approval of Major League Baseball or its clubs.