Teheran making case to remain a fixture in rotation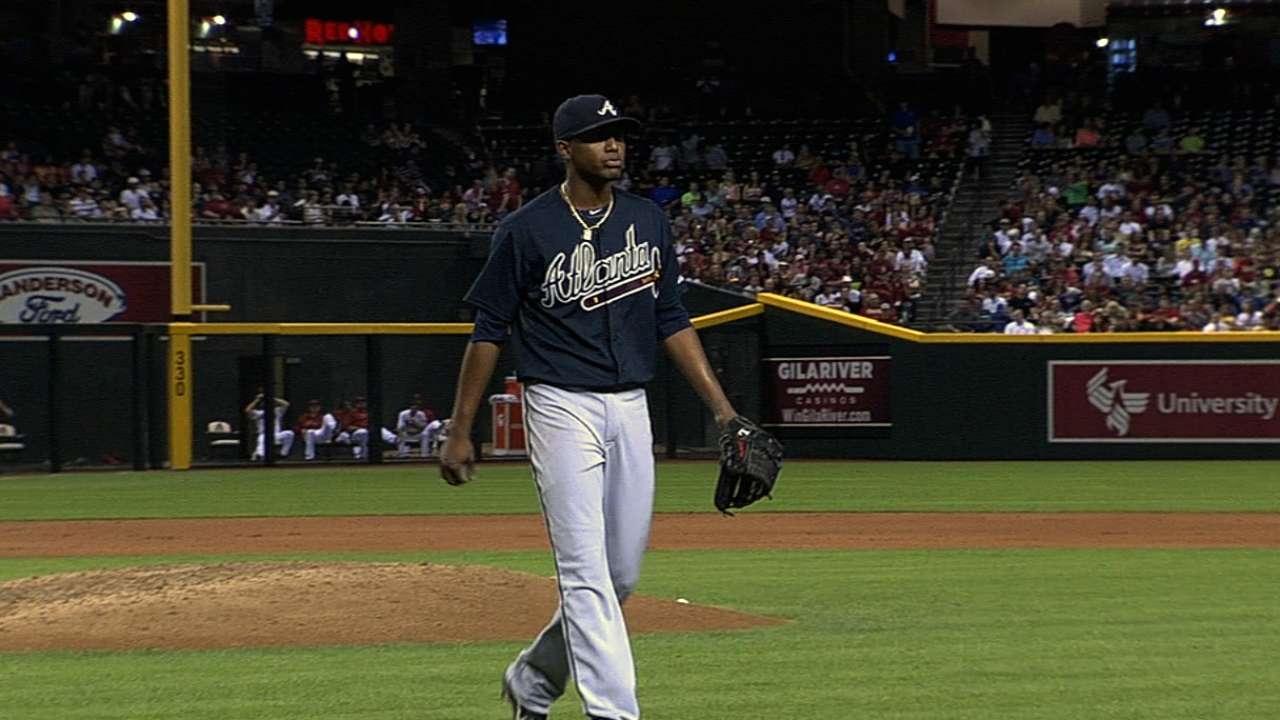 PHOENIX -- If Brandon Beachy continues to progress through the final stages of his recovery from Tommy John surgery, the Braves could have a tough decision in about a month.
The expectation is that Beachy will be back in Atlanta's starting rotation by the middle of June. But at this time, there is no clear indication of how the Braves will create a rotation spot for the talented right-hander, who has the potential to be the staff's ace.
Before this season began, there was reason to wonder if Julio Teheran would be the odd man out when Beachy returns. But while posting a 2.84 ERA in his past four starts, Teheran has started to show signs that he is already more than capable of being a reliable part of Atlanta's rotation.
"You're looking forward to his turn every fifth day," Braves manager Fredi Gonzalez said. "Him and [Mike] Minor, you look forward to those guys going out there because they have given you a great chance to win every time they have gone out there."
The Braves had won each of the previous six games started by Teheran before Tuesday night's 2-0 loss to the D-backs. Teheran did his part by allowing just two runs over six innings. He has surrendered three runs or fewer and pitched into the sixth inning in each of his past four starts.
Over the past month, Teheran has proven he is a much more complete pitcher. He has found more comfort with his breaking pitches and shown his changeup much more frequently in his past two starts.
"He had his changeup working [Tuesday]," Braves catcher Gerald Laird said. "He had his slider and curveball and actually had his sinker working pretty well tonight, too. He's making adjustments in the middle of the game, and he's making changes when he needs to. That's a good sign."
Mark Bowman is a reporter for MLB.com. This story was not subject to the approval of Major League Baseball or its clubs.