B.J. Upton gets day off after taking pitch on shoulder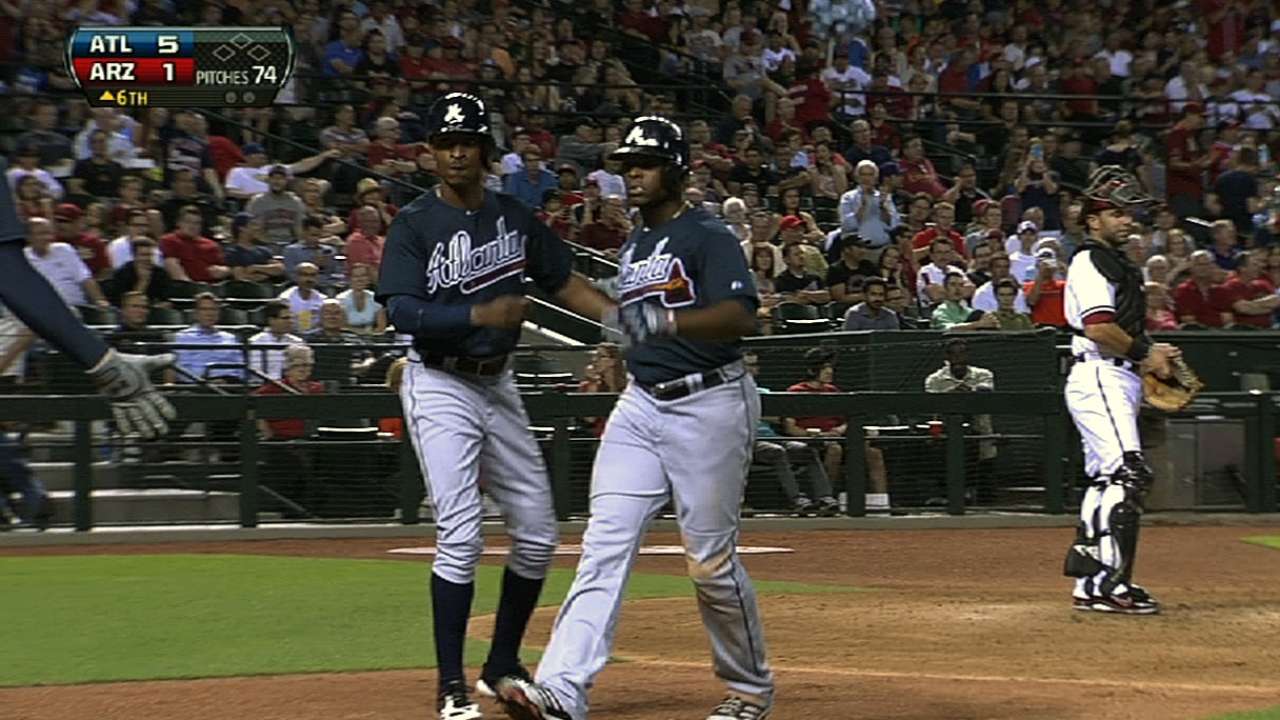 PHOENIX -- B.J. Upton gained a sense of relief Tuesday when his left shoulder did not feel as bad as he had expected after he was hit with a Wade Miley fastball during the sixth inning of Monday night's 10-1 win over the D-backs.
Upton was not in the Braves lineup for Tuesday night's game at Chase Field. But the veteran center fielder said there is a chance he could return to action for Wednesday's series finale against the D-backs.
"It's better than I thought it was going to be today," Upton said. "It's not too bad. I'm assuming I'll probably [play] tomorrow."
Upton admitted Tuesday that he was more concerned than he had indicated late Monday night.
When his shoulder tightened and prevented him from taking a pain-free swing in the on-deck circle during Monday's seventh inning, he was cognizant that this was the same shoulder that was surgically repaired (partially torn labrum) by Dr. James Andrews after the 2008 season.
"This is the shoulder that has been repaired in the past," Upton said. "So I've kind of been there before. I didn't like the feel when I went to take the practice swing on deck. It was kind of a red flag for me."
Upton's first six weeks with the Braves have proved to be disappointing as he has batted .151 with a .504 OPS. The fact that he had shown signs of encouragement while hitting the ball hard in his only two at-bats on Monday added to his frustration of not being able to play on Tuesday.
Mark Bowman is a reporter for MLB.com. This story was not subject to the approval of Major League Baseball or its clubs.