Braves don pink in honor of mothers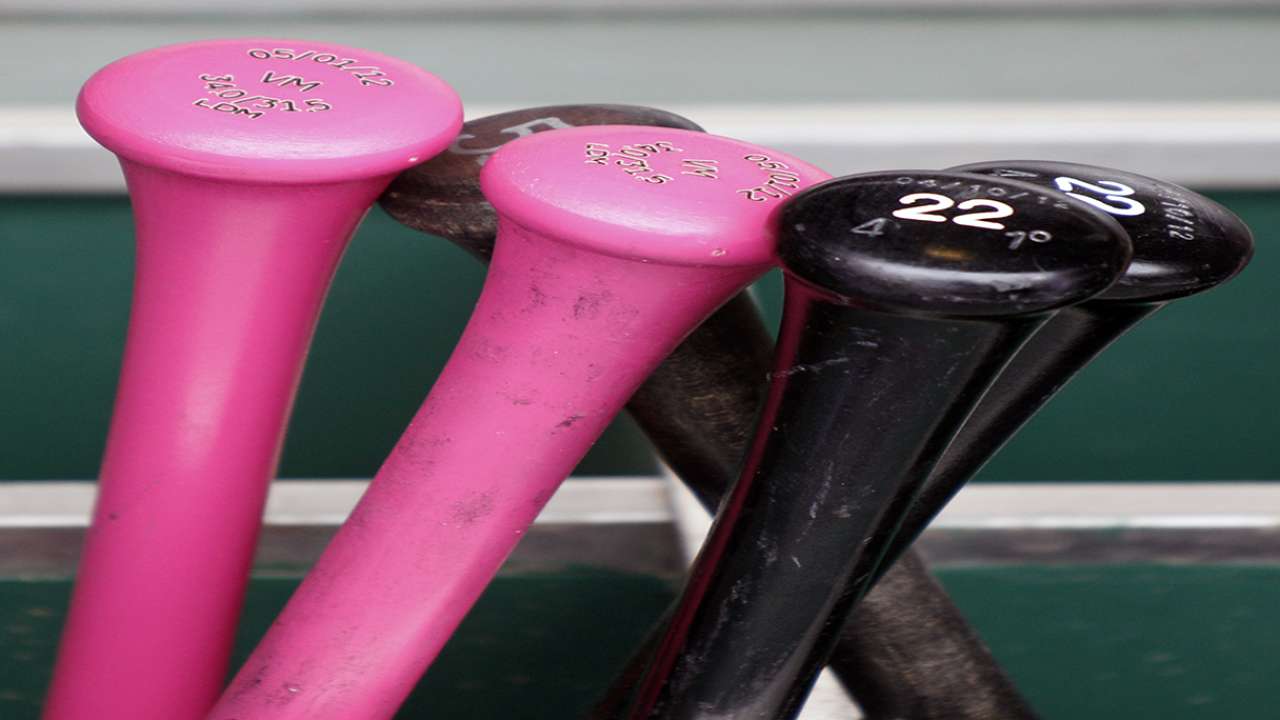 SAN FRANCISCO -- B.J. Upton did not remember having much success while utilizing a pink bat during each of the previous games he had played on Mother's Day. But that did not stop the Braves center fielder from joining the many Major Leaguers who used pink bats to promote the battle against breast cancer during Sunday's games.
"Everybody has moms and there are not many families who have not experienced cancer in some way," Braves manager Fredi Gonzalez said. "It's good that everybody is on board with that. It's pretty special."
Gonzalez's mother-in-law has battled breast cancer and Freddie Freeman's mother lost her battle against melanoma when he was just 10 years old. But they were far from the only Braves who were wearing pink during Sunday afternoon's 5-1 loss to the Giants at AT&T Park.
"I think it's a cool thing," said Dan Uggla, who wore pink compression sleeves on both arms. "We enjoy it. We like showing our support with things like this and we definitely love showing moms how much we love them. It's always cool."
The only Major Leaguers permitted to use pink bats were those that utilize bats made by Louisville Slugger. This excluded Freeman from that aspect of the initiative. But he showed his support while wearing a pink armband and bright pink shoes made by Under Armour.
"I would wear a whole pink uniform if I could," Freeman said. "I know [my mother] is up there watching and all of the other moms are up there watching us. We're out there to support all the moms."
The Upton brothers -- B.J. and Justin -- went hitless while serving as the only members of the Braves' starting lineup to utilize the pink bats.
Mark Bowman is a reporter for MLB.com. This story was not subject to the approval of Major League Baseball or its clubs.