Heyward feels 'normal' soreness after first rehab game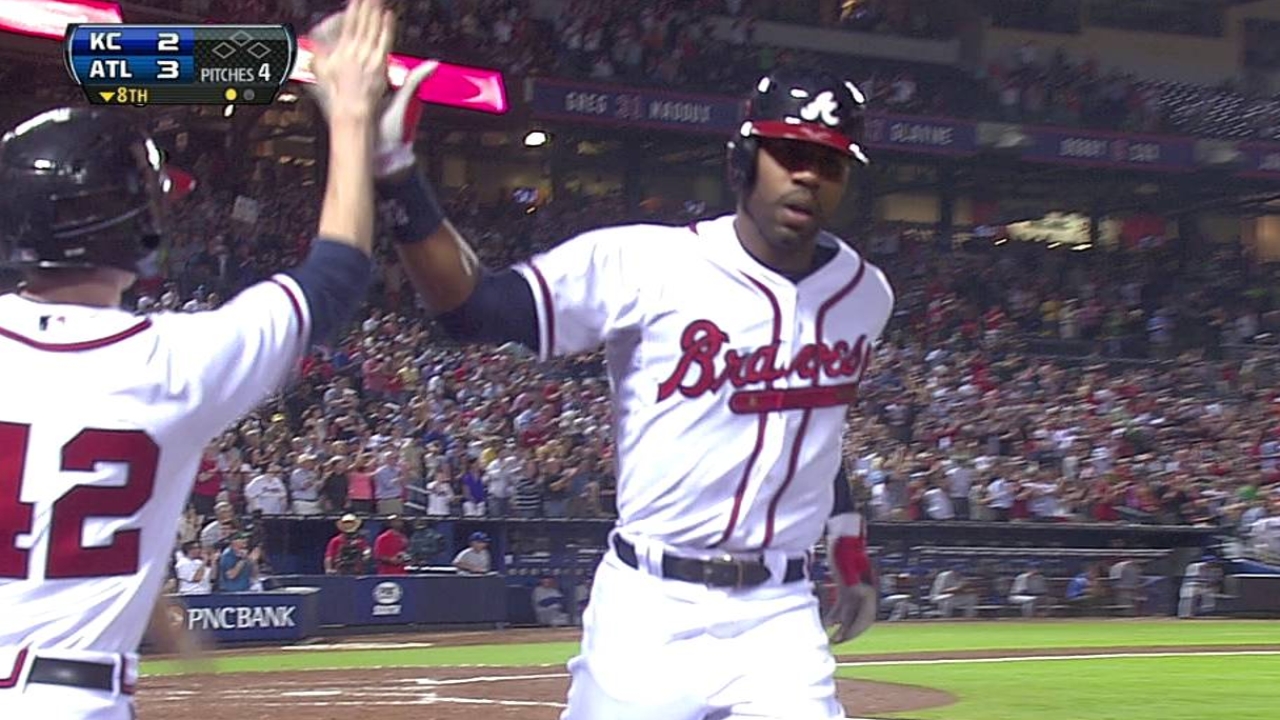 SAN FRANCISCO -- Jason Heyward was kept out of Triple-A Gwinnett's lineup on Friday night because of normal soreness that developed after he played his first game in nearly three weeks on Thursday.
"He was a little sore this morning," Braves general manager Frank Wren said via text message. "Normal when getting up to game speed."
Heyward went 0-for-5 with three strikeouts and a walk in the six plate appearances he compiled for Gwinnett during Thursday's loss to Pawtucket. This marked the first time the right fielder had played since undergoing an appendectomy on April 22.
Braves manager Fredi Gonzalez said there was a possibility Heyward could be activated from the disabled list as soon as Monday. But the team has not set a definite date for his return.
Wren said Heyward will continue his Minor League rehab stint until he is feeling healthy and gets his timing back at the plate.
Mark Bowman is a reporter for MLB.com. This story was not subject to the approval of Major League Baseball or its clubs.