Teheran adjusts grip to improve changeup command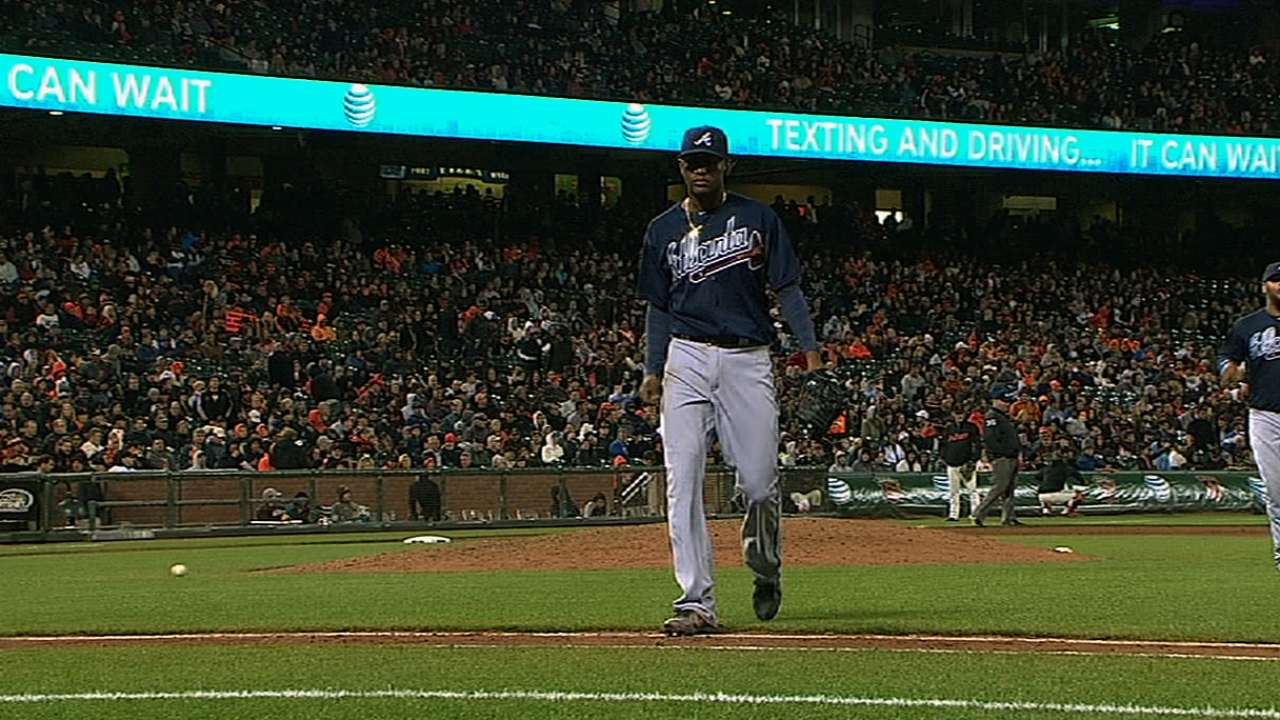 SAN FRANCISCO -- Julio Teheran has established himself as reliable piece of Atlanta's starting rotation, allowing three runs or less in each of his past three starts and lasting at least seven innings in two of those outings.
As Teheran progressed through his first five starts of this season, he was reluctant to throw his changeup because of an inability to command the pitch on a consistent basis. But the off-speed pitch once again became a key part of the 22-year-old right-hander's arsenal, as he limited the Giants to three runs in seven innings on Thursday night.
During Thursday's win, Teheran threw 10 changeups, which were six fewer than the total he threw in his previous five starts. He credited his improved ability to command the pitch on the decision to go back to the grip he utilized during his early Minor League days, when his changeup helped establish him as one of the game's top pitching prospects.
"I think the one thing Major League hitting coaches can't do with a Major League hitter or any hitter is take him down in the cages and say we're going to work on hitting a changeup today," Braves bench coach Carlos Tosca said. "It's such a key pitch for a starting pitcher. It allows you to get to your other pitches. It allows you to keep them off-balance."
Mark Bowman is a reporter for MLB.com. This story was not subject to the approval of Major League Baseball or its clubs.