Fredi stepping away for daughter's graduation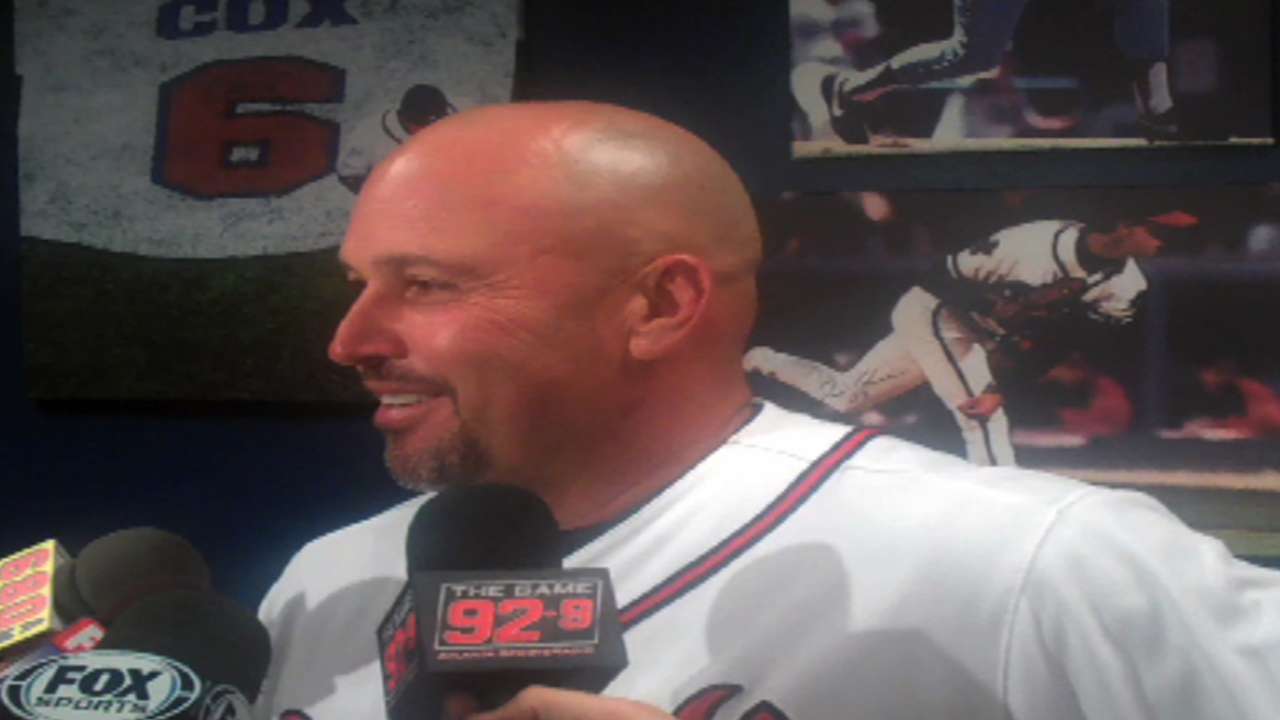 SAN FRANCISCO -- Braves manager Fredi Gonzalez will miss Friday and Saturday's games against the Giants while attending daughter Gigi's graduation from Georgia Southern University.
"You've got to do it," Gonzalez said. "I'm so proud of her."
With his daughter's graduation scheduled for Saturday at 9 a.m. ET, Gonzalez could not manage Friday night's game and then travel cross country in time to be present for the ceremonies, which will likely conclude four or five hours before the Braves begin Saturday afternoon's game in San Francisco.
Gonzalez will fly from San Francisco to Atlanta early Friday morning and then catch a connecting flight to Savannah, Ga. before driving another 45 minutes to Statesboro, Ga. He will fly back to San Francisco Saturday night and be present for Sunday's series finale against the Giants.
"I got a text from [Gigi] the other day saying this degree is yours and mom's for helping me get through college," Gonzalez said. "I'm real excited to see her."
Carlos Tosca will serve as Braves manager on Friday and Saturday. Tosca went 191-191 as Toronto's manager from 2002-04. He has served as Gonzalez's bench coach during each of the past seven seasons.
Mark Bowman is a reporter for MLB.com. This story was not subject to the approval of Major League Baseball or its clubs.