Kimbrel likely out for finale, but not due to struggles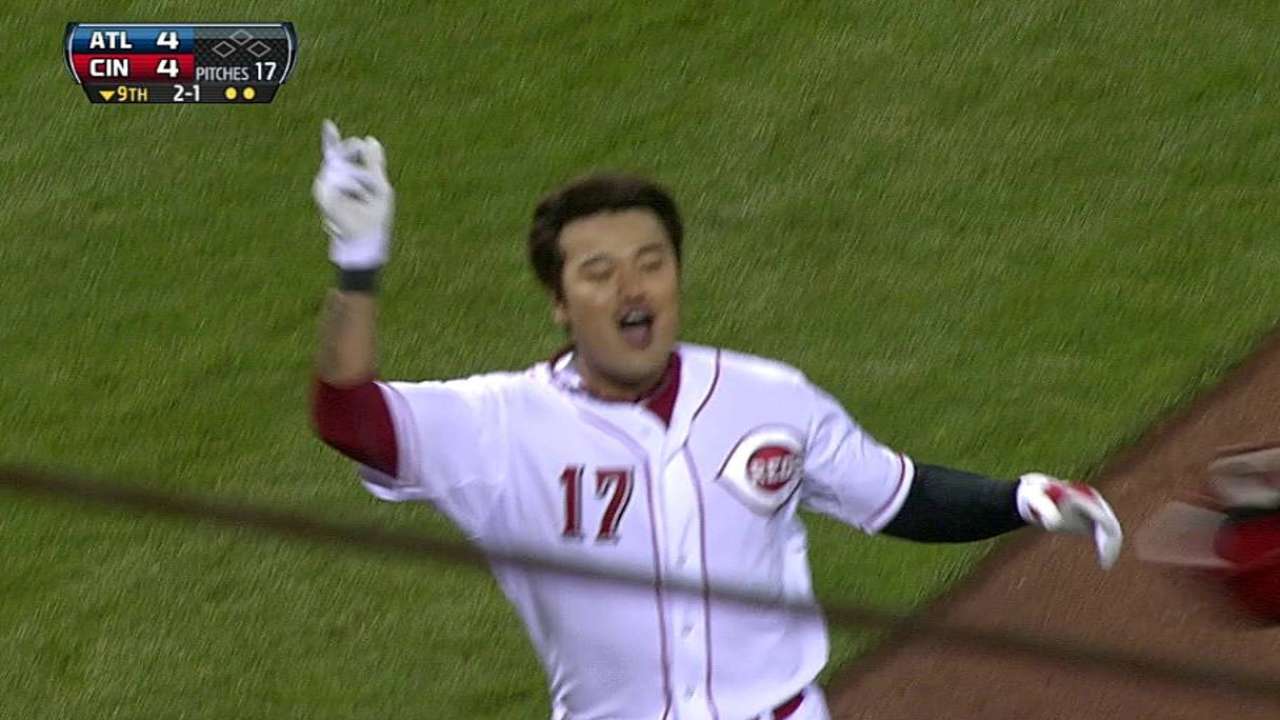 CINCINNATI -- Braves closer Craig Kimbrel, who has blown three saves in his past five appearances, may not be available Wednesday against the Reds.
It is not Kimbrel's performance that may keep him on the bench, but rather the fact that Braves manager Fredi Gonzalez doesn't love the idea of pitching him three days in a row -- at least not this early in the season.
Kimbrel was one out away from his 100th career save Tuesday, retiring the first two batters he faced before Reds catcher Devin Mesoraco sent a 3-2 fastball over the fence in right-center field to tie the game at 4.
It was Mesoraco's first homer of the season and the first pinch-hit homer of his career.
Shin-Soo Choo, who homered earlier in the game off Braves starter Kris Medlen, followed with a home run to left-center to win the game. It was the eighth multihomer game and the second walk-off homer of Choo's career.
"It is what it is," Gonzalez said. "At the end of the year, [Kimbrel's] going to have 40-something saves and five blown saves or four blown saves. It just so happens he's getting them right here in a little bunch. No worries."
In his past five appearances, Kimbrel's ERA has risen from 0.00 to 3.38.
"We probably won't [use him] today," Gonzalez said, "but yeah, if we've got a save situation [Thursday], we run him back out there, of course."
Tony Meale is a contributor to MLB.com. This story was not subject to the approval of Major League Baseball or its clubs.