Braves try B.J. Upton in No. 2 spot in lineup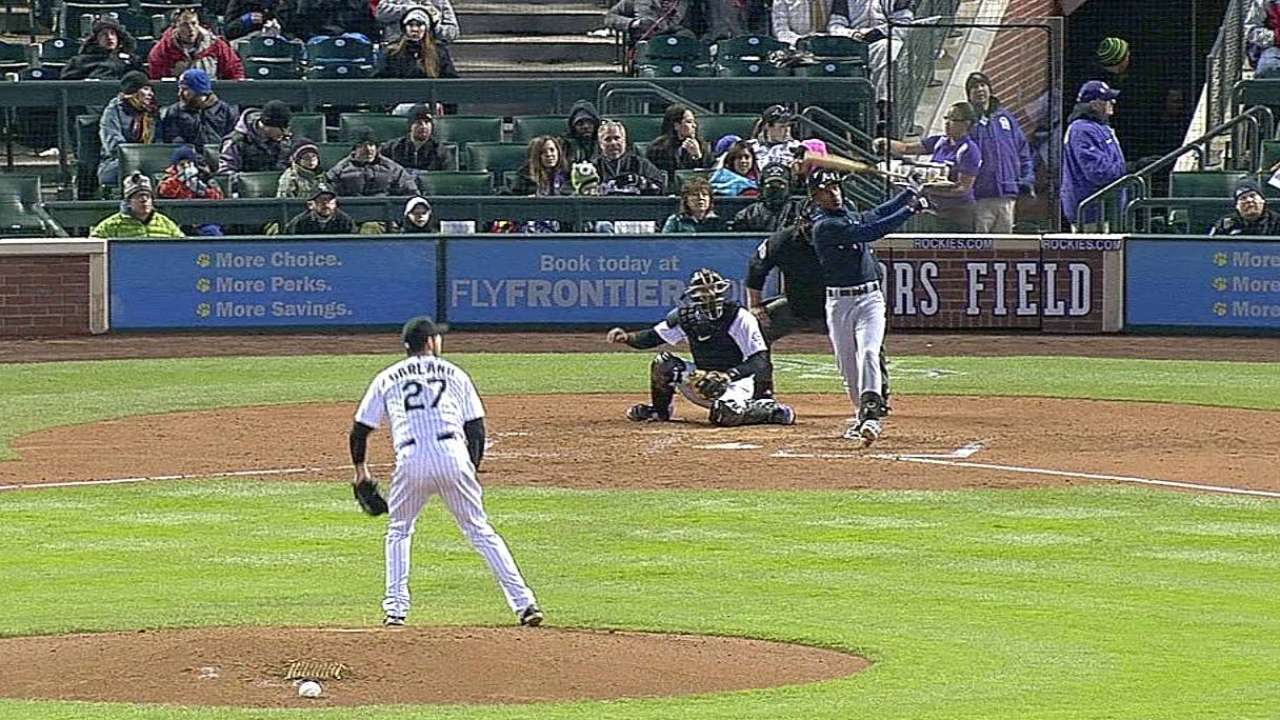 CINCINNATI -- B.J. Upton hit second against Reds starter Homer Bailey on Tuesday, while 23-year-old shortstop Andrelton Simmons slid into the leadoff spot.
Braves manager Fredi Gonzalez hopes that Upton will see more fastballs hitting in front of his brother, Justin.
Plus, Upton, because of his speed, is one of the only players in the Braves' lineup that can reasonably hit out of the two-hole.
"There's nobody else in that lineup, when you look at it, that's going to hit second, that is a baserunner," Gonzalez said. "It's not [Brian] McCann. It's not [Evan] Gattis. I like Danny [Uggla] where he's at swinging the bat right now. Maybe getting in front of Justin will do [B.J.] better."
Upton was hitting .148 with three home runs and five RBIs in 30 games this season with three stolen bases entering Tuesday.
"The player we're seeing right now is not even one-tenth of the player he is, or has been or is capable of being," Gonzalez said. "I really believe that."
Upton, 28, hit between .237 and .246 in every season from 2009-12, but did swat a combined 51 home runs in the last two seasons.
Gonzalez believes Upton has the talent to be a dangerous hitter.
"He's talented; he's better than that," Gonzalez said. "As a manger, my biggest thing is to make sure he's OK, confidence-wise, and pump him up. I'm not going to sit there and talk to him about hands, [footwork] or [how to see] the ball. I'll leave that to [hitting coach] Greg Walker and [assistant hitting coach] Scott Fletcher to do that stuff. My job is to make sure he's mentally OK."
Tony Meale is a contributor to MLB.com. This story was not subject to the approval of Major League Baseball or its clubs.