Uggla racking up rare triples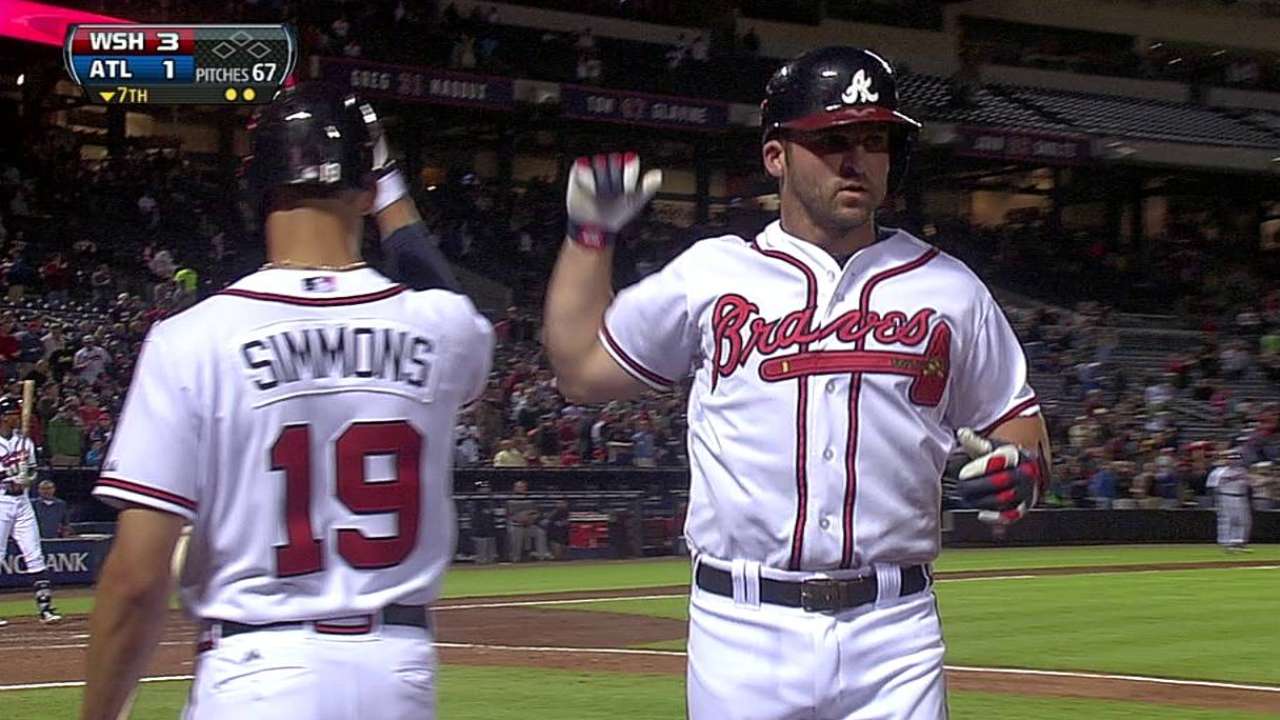 CINCINNATI -- It's only May, and Dan Uggla already has more triples (two) than he's had in any season since 2007, when he had three.
Uggla tripled in back-to-back games Sunday and Monday -- this after combining for one triple in 1,712 at-bats from 2010-12.
The first triple came off Mets starter Jon Niese, while the second came off Reds starter Bronson Arroyo.
Braves manager Fredi Gonzalez is obviously happy with the triples, but he's even happier with where Uggla hit each pitch -- to right-center field.
"When hitters are finding the other way, the opposite field, that means they're swinging it really good," Gonzalez said. "Lefties to left-center and righties to right-center -- that's when they're really, really locked in."
Uggla hit a career-high seven triples in 2006.
He was batting .196 with five home runs, nine RBIs and 17 walks in 29 games this season entering Tuesday.
Tony Meale is a contributor to MLB.com. This story was not subject to the approval of Major League Baseball or its clubs.