Heyward takes BP for first time since appendectomy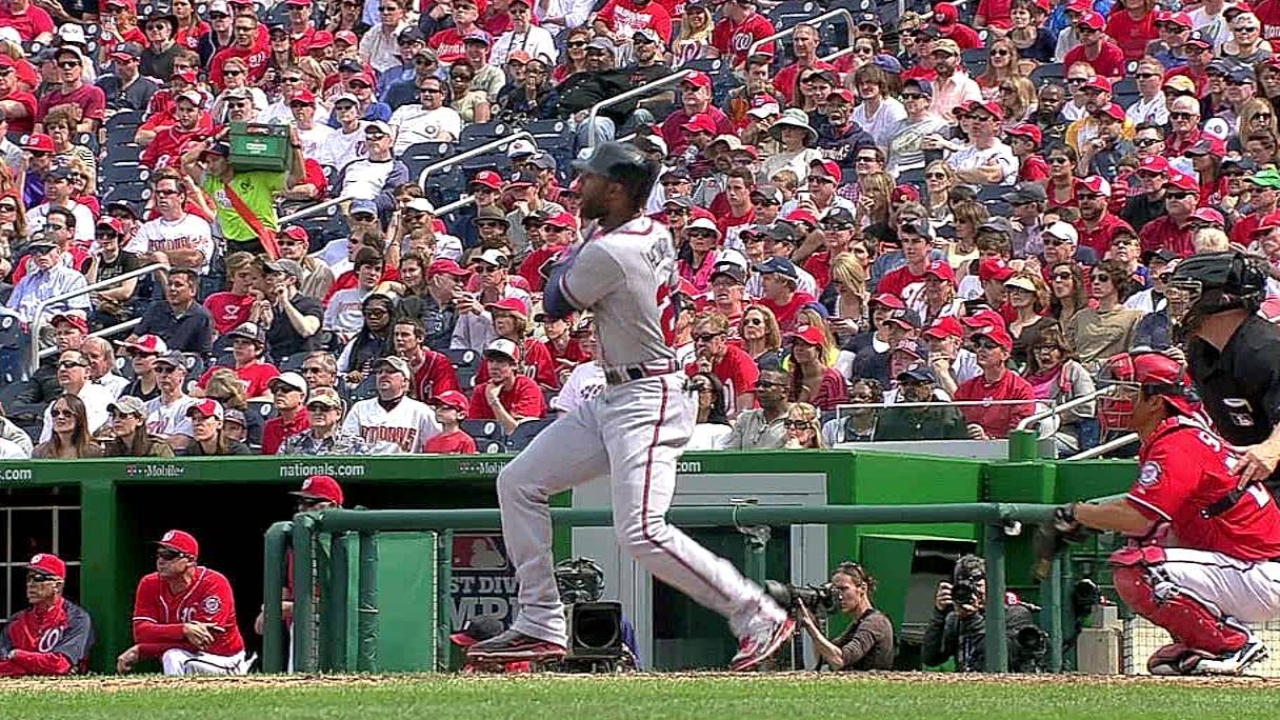 CINCINNATI -- Braves right fielder Jason Heyward continues to progress from the emergency appendectomy that he underwent on April 22.
Heyward, who has been on the disabled list since April 23, has been throwing indoors and took batting practice before Monday's game against the Reds.
Heyward said he is not holding back one iota while swinging.
"Nothing's stopping me, grabbing me, pinching me -- nothing," Heyward said. "That's the [only] reason I'm taking BP -- because I can."
Braves manager Fredi Gonzalez is encouraged by Heyward's progression.
"I'm encouraged every day with Jason," he said. "I assumed he was going to take BP [on Tuesday], but he said he wanted to do it today. I said, 'Be my guest.' I'm encouraged with the way he feels. He keeps feeling better and stronger, so we'll keep it coming."
Still, there's no timetable for Heyward to begin his rehab assignment.
"We'll see what happens here," Heyward said. "I don't know. Barring setbacks, I think there's a good chance I could leave Wednesday, maybe. But we'll see what they say. That's just me talking. The sooner I leave, the sooner I'll come back."
Gonzalez, however, said Wednesday might be optimistic.
"We're going day to day with him, getting him stronger and feeling better," Gonzalez said. "I think after we leave [Cincinnati], I'll have a better read."
Heyward hasn't thrown outside yet and is focused on building his endurance for long toss.
"Now it's just about getting into a routine -- getting in the hot tub, getting the body loose, things like that," Heyward said. "We're just testing everything out. So far, nothing but great responses from [the left side] of my body, and I'm making sure I'm meeting everything halfway by being in shape."
Heyward is hitting .121 with two home runs and five RBIs in 58 at-bats this season.
Tony Meale is a contributor to MLB.com. This story was not subject to the approval of Major League Baseball or its clubs.