Francisco day to day with mild right ankle sprain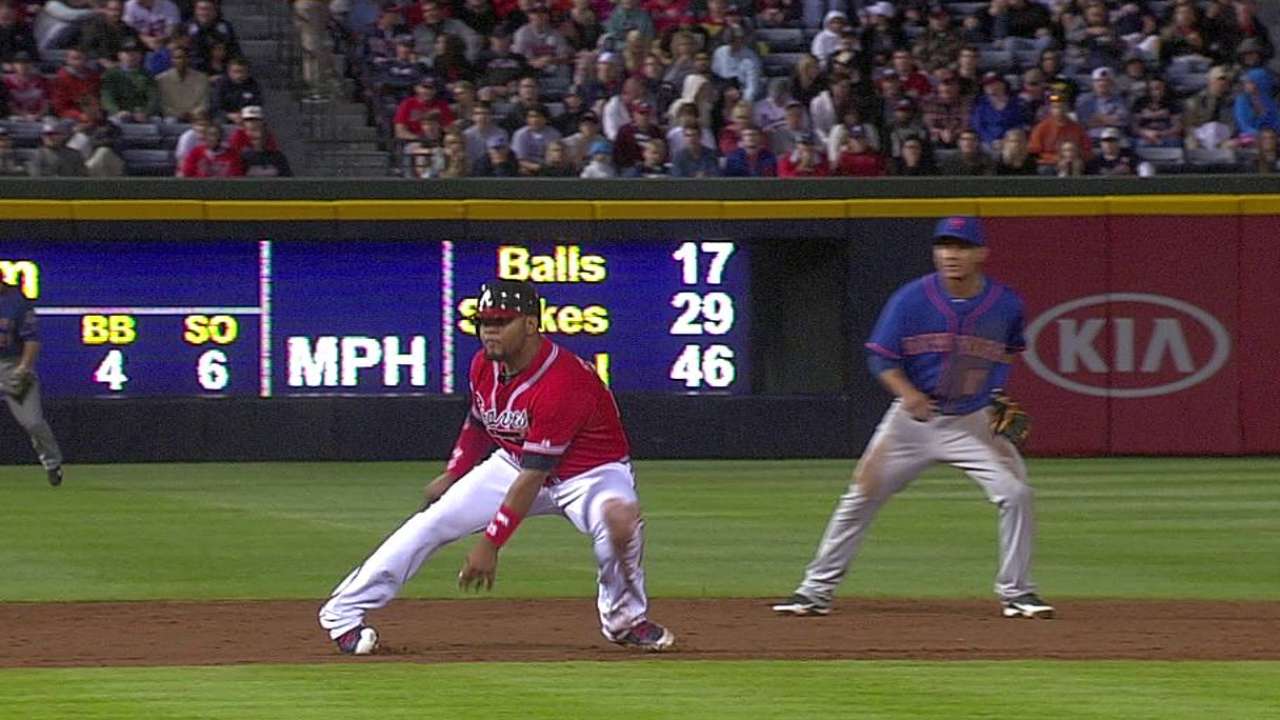 ATLANTA -- Braves third baseman Juan Francisco limped off the field with a mild right ankle sprain in the third inning of Friday night's 7-5, 10-inning loss against the Mets at Turner Field.
Francisco turned his right ankle as he attempted to pivot and return to second base after Jordan Schafer showed bunt and took a Shaun Marcum pitch. The big third baseman's right foot seemed to stick in the dirt before he went to a knee in pain. He was tagged out in the process.
After being briefly evaluated by Braves assistant trainer Jim Lovell, Francisco limped toward the dugout under his own power. The team announced his status as day to day.
"He was able to walk off under his own power, which is always a good thing," Braves manager Fredi Gonzalez said. "We'll re-evaluate him tomorrow to see where he is at. But I don't think he's a [disabled list] candidate or anything like that."
Francisco had reached base in the third inning with an RBI single that cut the Braves' deficit to 3-1. Ramiro Pena replaced Francisco at third base at the start of the fourth inning and ended up recording two hits in the loss.
Chris Johnson has served as the primary third baseman over the past two weeks and will continue to serve in that role. With the right-handed Marcum in the game, the Braves opted to use the switch-hitting Pena instead of the right-handed-hitting Johnson when Francisco exited.
Mark Bowman is a reporter for MLB.com. This story was not subject to the approval of Major League Baseball or its clubs.