Hitting coach Walker sees Uggla making progress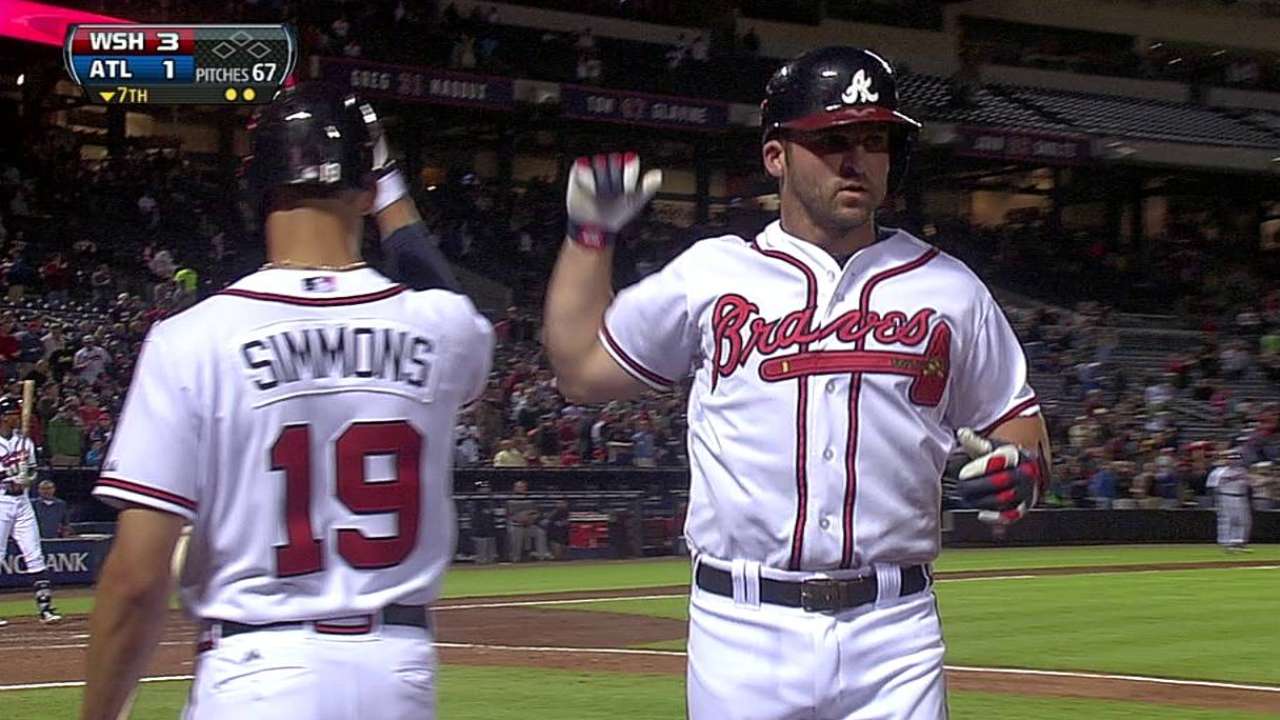 ATLANTA -- Braves hitting coach Greg Walker viewed Dan Uggla's early Spring Training struggles as a blessing in disguise. Had Uggla found success throughout the Grapefruit League season, he might not have spent the past six weeks diligently working to make the necessary changes to his approach and mechanics.
Given that Uggla entered Friday's game against the Mets hitting .167 with a .630 OPS, he is obviously still a work in progress. But Walker has at least started to see that progress move in the right direction over the course of the past couple of weeks.
"He's working for everything," Walker said. "I think we're on the right track. If you look back in [2006], he could really hit. He used the whole field, hit breaking balls and everything. He was really good. He's working as hard as anybody in baseball right now to get it back."
Two weeks ago, Uggla adjusted his posture and the placement of his hands to mimic the stance he utilized when he batted .282 with 27 home runs and .818 OPS during his 2006 rookie season.
The results have been slow to materialize as he has batted .150 with 26 strikeouts in the 60 at-bats he has totaled in his past 17 games entering Friday. But the 33-year-old second baseman has recorded his only two multihit performances of the season within a span of his past eight games.
Uggla has continued to make himself highly susceptible to breaking balls by jumping at far too many pitches. But he impressed Walker when he did not lunge at the Dan Haren cutter that he hit over the left-center-field wall in the seventh inning of Thursday's loss to the Nationals.
"He's on time now," Walker said. "We talked about it in Spring Training about how he's always late. But he's not late right now."
Mark Bowman is a reporter for MLB.com. This story was not subject to the approval of Major League Baseball or its clubs.