A more mature Schafer proving valuable to Braves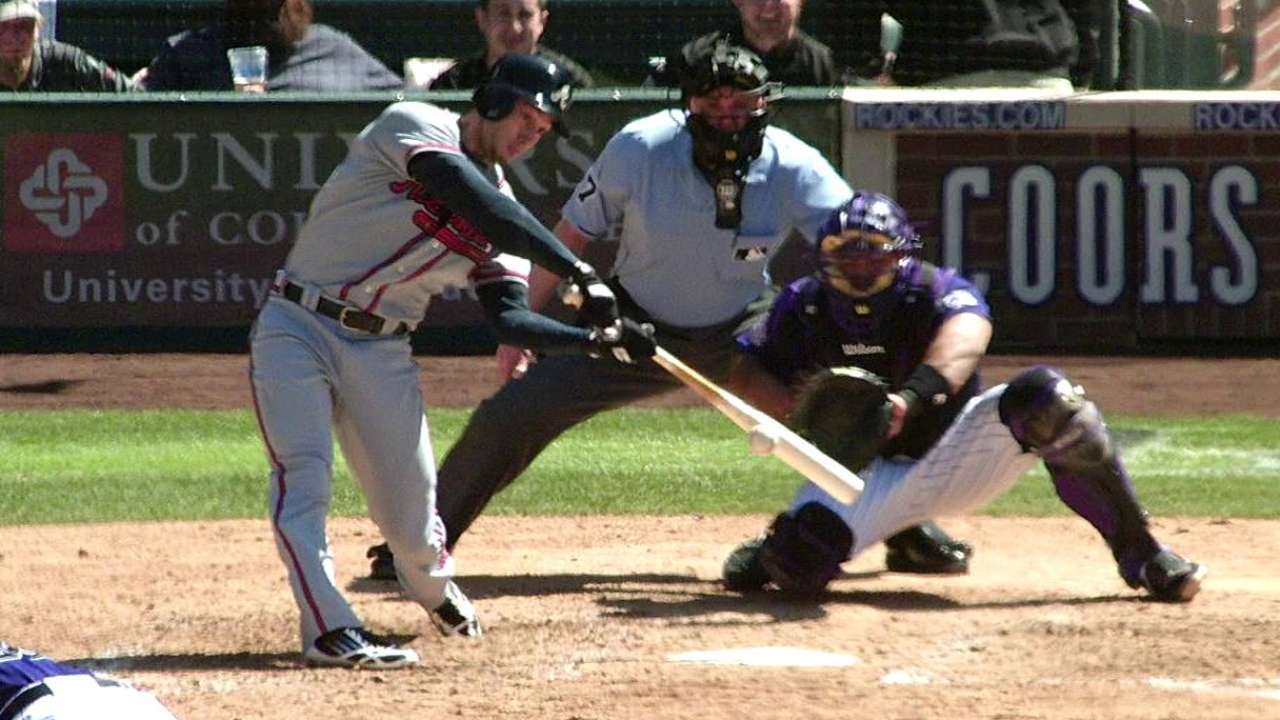 ATLANTA -- The Braves surprised many when they announced on Nov. 1 that they had claimed outfielder Jordan Schafer off waivers from the Astros. Fifteen months earlier, the former top prospect had been traded from Atlanta to Houston, where he endured a horrible 2012 season.
When Schafer hit .211 with a .591 OPS in 106 games with the Astros last year, there was reason to wonder how much longer his career would last. But showing some of the maturity that he lacked in the past, the 26-year-old understood his situation and committed himself to making changes.
"You only get so many opportunities," Schafer said. "I kind of [dumped] on the other ones. So it's about time I take advantage of the opportunities. I'm just going out there, having fun and letting the game come to me."
The Braves' decision to bring back Schafer to serve as a backup outfielder has proven wise, as he is getting regular playing time in right field while Jason Heyward recovers from an appendectomy. A highly talented defender, Schafer entered Wednesday hitting .346 with a .869 OPS and five stolen bases.
"He's worked hard changing his approach more than his swing," manager Fredi Gonzalez said. "He's one of those guys that has enough power to hurt himself. He runs into one, and then all of a sudden, he thinks he's going to hit 20. We need to make sure he goes back to his game of walking, bunting, hitting the ball on the ground and hitting the ball the other way."
Schafer's production earned him the chance to provide the Braves with the consistency they have lacked from the leadoff spot of the lineup. Wednesday marked the third time in a span of four games that he was used in this role.
"I feel way more comfortable," he said. "I really don't have any anxiety playing the game any more. I think I'm letting the game come to me. I'm not trying to force things. I think sometimes, when I was younger, I tried to force stuff to happen."
Mark Bowman is a reporter for MLB.com. This story was not subject to the approval of Major League Baseball or its clubs.