Walden returns to using effective changeup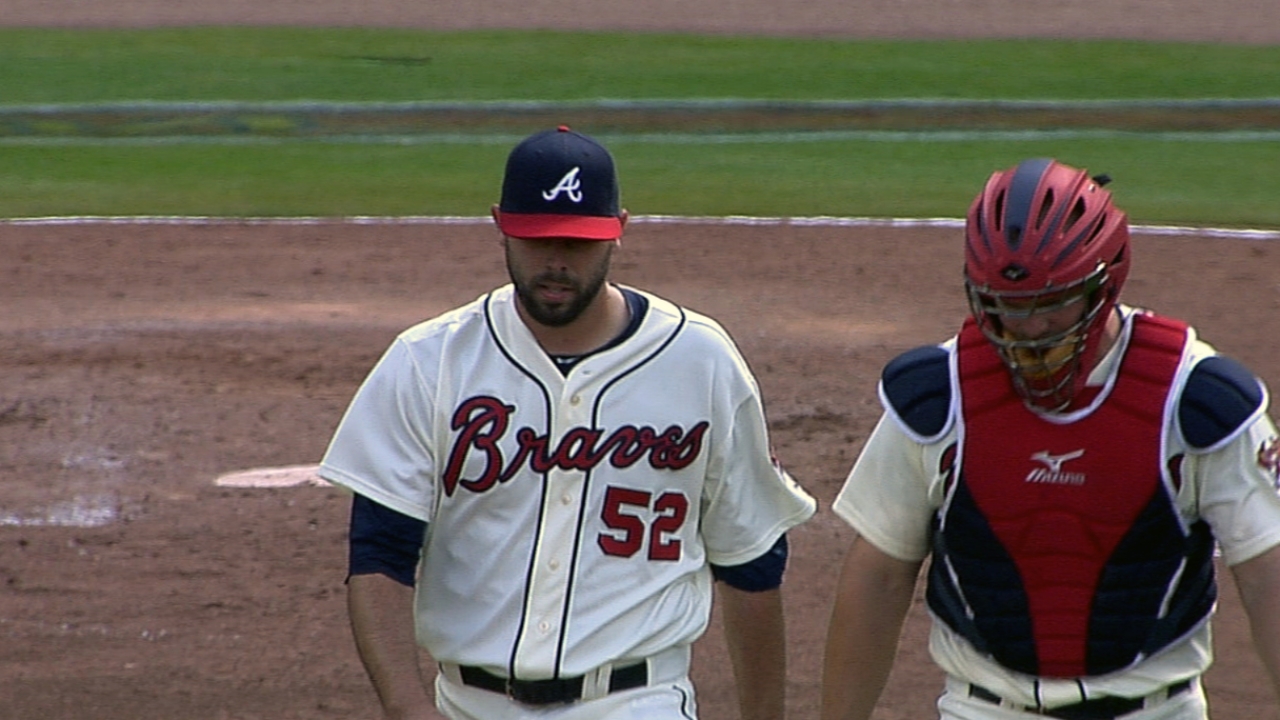 ATLANTA -- When Jordan Walden began serving as the Angels' closer in 2011, he ditched his changeup and focused on throwing his fastball and slider. But if Walden's changeup continues to act like it did in Monday's win over the Nationals, opponents are going to see it with more frequency.
"It's time to have a changeup," Walden said. "A lot of hitters have been sitting on my fastball and attacking it. So I needed something that looked the same [as my fastball]."
Walden retired each of the five batters he faced on Monday and used his changeup to record each of his three strikeouts. The veteran reliever's changeup acts like a splitter and could prove to increase the success he has had throughout his career against left-handed hitters.
"I've just got to keep doing that," Walden said. "It was nice to get swings like that. I went through a stretch where every time they put a bat on the ball, it was finding a hole. I was like, 'What's going on?'"
Walden's motivation to begin using his changeup with more frequency came after he allowed 10 hits in the 6 1/3 innings he completed through his first seven appearances of the season. He allowed just one hit in the 4 1/3 innings that followed.
Mark Bowman is a reporter for MLB.com. This story was not subject to the approval of Major League Baseball or its clubs.