Heyward still feeling effects of appendectomy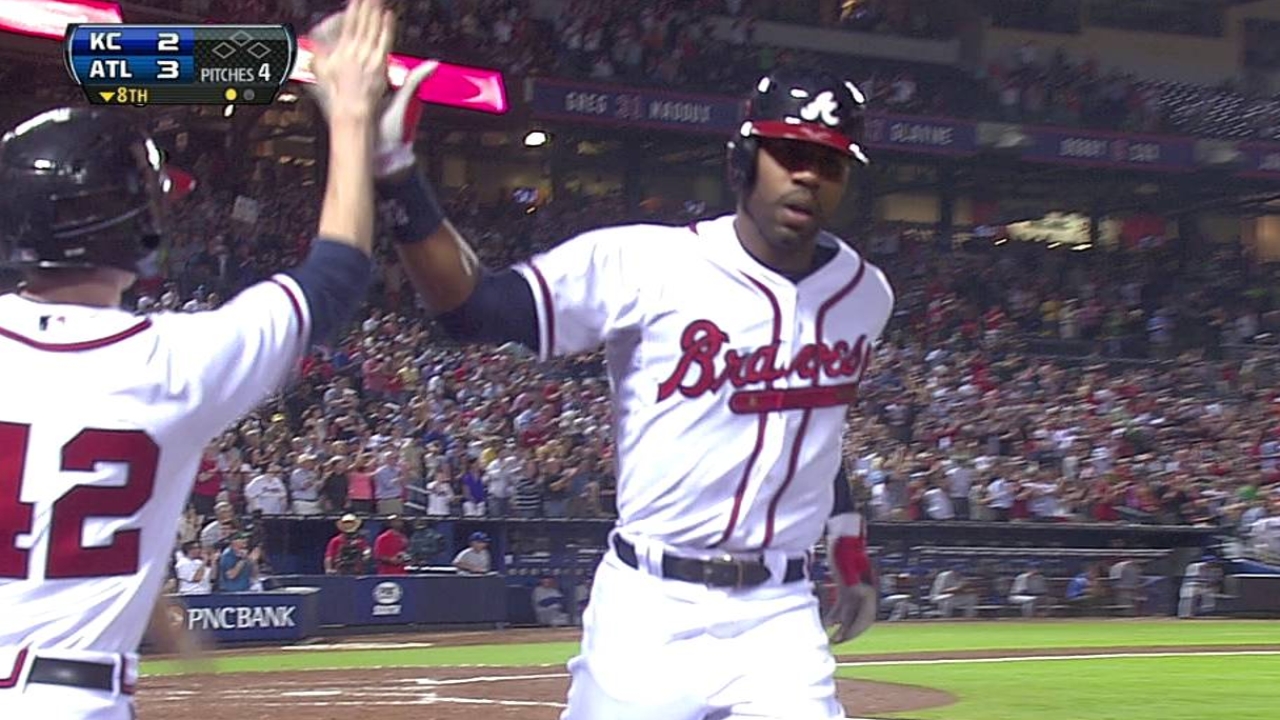 ATLANTA -- Jason Heyward returned to Turner Field on Monday feeling sore, fatigued and fortunate that members of the Braves medical staff took him to a Denver hospital last week before his appendix burst.
"I'm just glad I quit trying to tough something out," Heyward said. "If I didn't, then it could have been a lot worse."
After spending four days with the assumption that he was battling a stomach virus, Heyward grew concerned when abdominal pain prevented him from sleeping after the Braves arrived in Denver on April 21.
"I tried to lay on my side, couldn't do it," Heyward said. "I tried to lay on my other side, couldn't do it. If I laid on my back, it was OK. If I moved, it was hurting me for at least 30 minutes, regardless of what was going on. It felt like a lump on my right side. So I knew it was no longer a stomach ache."
Braves trainer Jeff Porter and longtime team doctor Joe Chandler examined Heyward the following morning and sent him to the emergency room at Rose Medical Center.
Heyward underwent a series of tests, including a CT scan that showed an enlarged appendix. His request to return to Atlanta was denied by doctors, who told him he needed to undergo an immediate appendectomy before his appendix burst.
One week later, Heyward is still feeling the effects of the 15-minute surgical procedure. His voice still sounds a little weak and he has not yet regained his normal sleep pattern. The 23-year-old right fielder is still moving around cautiously and obeying orders not to lift anything heavy, including his dog.
"It's easier to get up and down right now from the sitting-down position," Heyward said. "But after that, my body is still sensitive in the abdominal area. There's a feeling that I could pull something. Not that I will. But that is just the feeling if I try to do something too quick."
While Heyward has gripped a bat and watched video of his at-bats over the past week, he will not be permitted to do anything strenuous for at least another week. Once he regains some more strength and becomes more confident, he will gradually begin resuming baseball-related activities.
It is still too early for Heyward to set a definitive timetable for his return to Atlanta's lineup. But he is hoping to be back at least by the time the Braves play the Mets in New York from May 24-26.
"My goal is no later than New York at the end of May," Heyward said. "But again, I have to wait until my body tells me. If I can come back sooner, awesome. I hope it's not later than New York. But again, I have to do something to see how my body is going to react."
Mark Bowman is a reporter for MLB.com. This story was not subject to the approval of Major League Baseball or its clubs.