Fredi not overly concerned by high K rate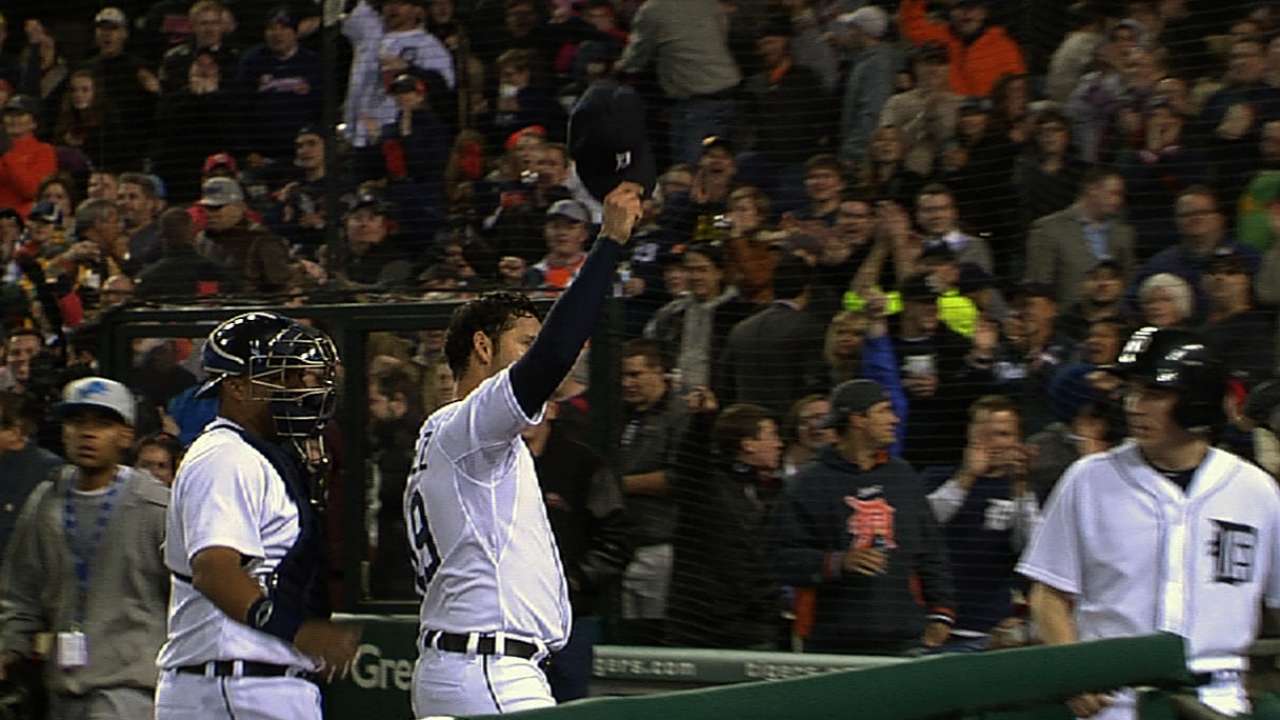 ATLANTA -- As the Braves struggled offensively throughout the disappointing 10-game road trip that concluded on Sunday night, weather and the schedule limited them to take batting practice on the field just four times.
After getting back to their homes a little after 3 a.m. ET on Monday, B.J. Upton, Freddie Freeman and Jordan Schafer caught a few hours of sleep and then came to Turner Field to take batting practice under the bright Atlanta sun.
"It's nice to get home and get some work in ourselves," Braves manager Fredi Gonzalez said. "When you're on the road, you can't get as much work done as you do at home."
While those three players were far from the only Braves who struggled during the 3-7 trip, they all could benefit from the extra work. Upton batted .167 (6-for-36) with 15 strikeouts on the trip, and Freeman hit .182 (4-for-22) after coming off the disabled list on April 23.
Schafer, who batted leadoff for the second straight night on Monday, hit .235 (4-for-17) and recorded a more encouraging .381 on-base percentage while playing in eight games during the trip.
"We just need to get consistent," Gonzalez said. "We've got Justin [Upton] and Chris Johnson and [Evan] Gattis hitting. We've just got to get some of the other guys hitting and showing us the numbers on the back of the baseball cards. That will come."
The Braves have lived up to the expectations of being a team that will strike out quite frequently. In fact, while striking out a National League high 224 times entering play Monday (their 25th game of the season), they might have actually exceeded the expected rate. The Reds ranked second in the NL with 212 strikeouts while playing two more games than Atlanta.
With their strikeout total, the Braves have broken the franchise record for the most strikeouts during the season's opening month (any games played in March and April). The 2006 team (192 strikeouts in 24 games) and 2011 teams (192 strikeouts in 28 games) had previously shared the highest total.
"I think the strikeouts are OK," Gonzalez said. "There are certain points of the game where they are not OK, and those are the ones that put a dagger in your gut. For instance, a man on third and nobody out or a man on third with one out, when they're giving you a run by playing the infield back. Those are the ones, if you keep missing scoring opportunities, they're going to come back to haunt you."
Mark Bowman is a reporter for MLB.com. This story was not subject to the approval of Major League Baseball or its clubs.