Gattis could play some left when McCann returns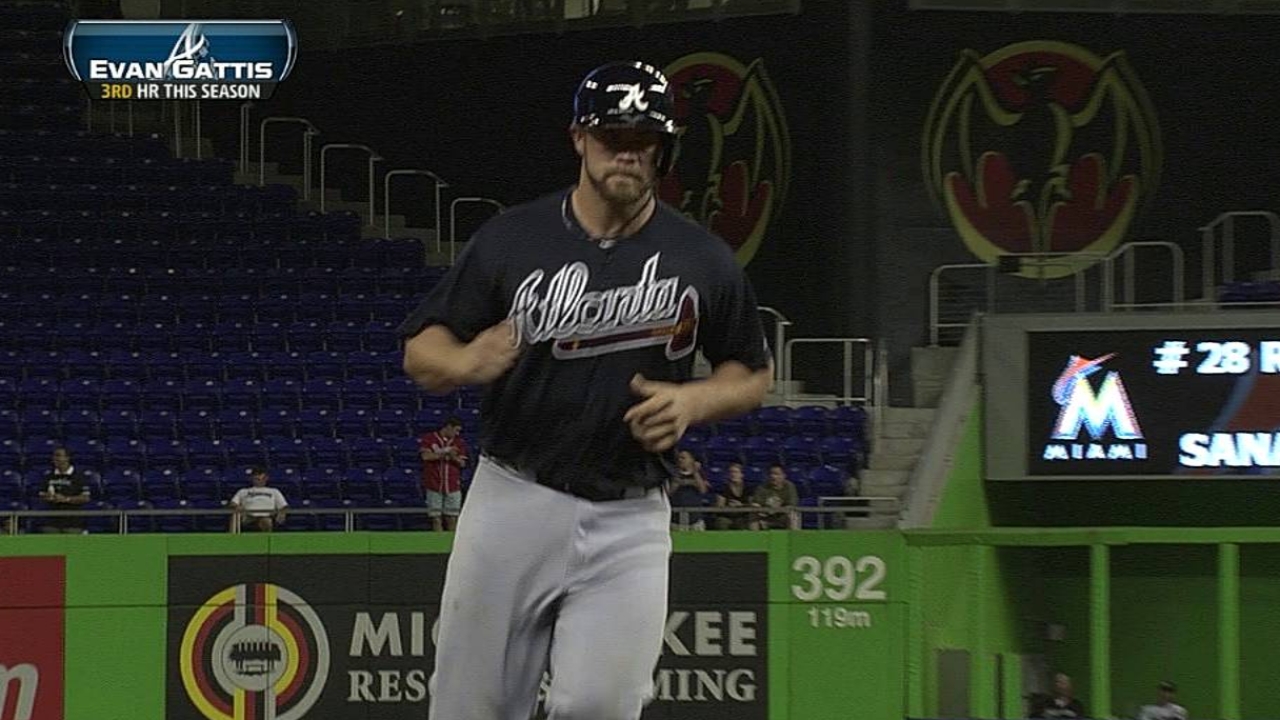 DETROIT -- When Brian McCann returns from the disabled list, the Braves will have to determine exactly how to use him and their other two catchers -- Evan Gattis and Gerald Laird. The decision will be influenced by what happens while McCann spends at least the next 10 days completing his Minor League rehab stint.
But as things currently stand, it does not appear Gattis will be sent to Triple-A Gwinnett to serve as the everyday catcher.
"Gattis hasn't given us any reason for him not to [stay]," Braves manager Fredi Gonzalez said. "He's hit at the Major League level. He's got six home runs. There's no reason for him to go to Triple-A. We'll see how that dynamic works."
McCann's rehab stint is slated to carry through at least the early portion of next week. If he continues to show his surgically repaired right shoulder is strong enough, he could be activated next week when the Braves are in Cincinnati or San Francisco.
Gonzalez said he does not envision immediately throwing McCann into a regular everyday role. In other words, he would catch four or five consecutive days and then take a day off. Still this creates reason to wonder exactly how Laird, who is in the first year of a two-year deal, and Gattis will be utilized.
With Jason Heyward currently recovering from appendix surgery, Gonzalez suggested the Braves could utilize Gattis in left field and move Justin Upton to right field until Heyward is healthy enough to return to the lineup.
Heyward would be eligible to return from the disabled list on May 6. But the 23-year-old right fielder has battled some fatigue since undergoing Monday's surgical procedure and might need some additional time to recover.
Playing Gattis in left field is just one of the many options the Braves could weigh while evaluating this situation over the course of the next week.
"That's nine or 10 days down the road," Gonzalez said. "We always worry about that, and then somebody rolls an ankle or something before you have to make a decision and you've got to put him on the DL. There's always something crazy that comes up."
Mark Bowman is a reporter for MLB.com. This story was not subject to the approval of Major League Baseball or its clubs.