Simmons feeling comfortable atop Braves' lineup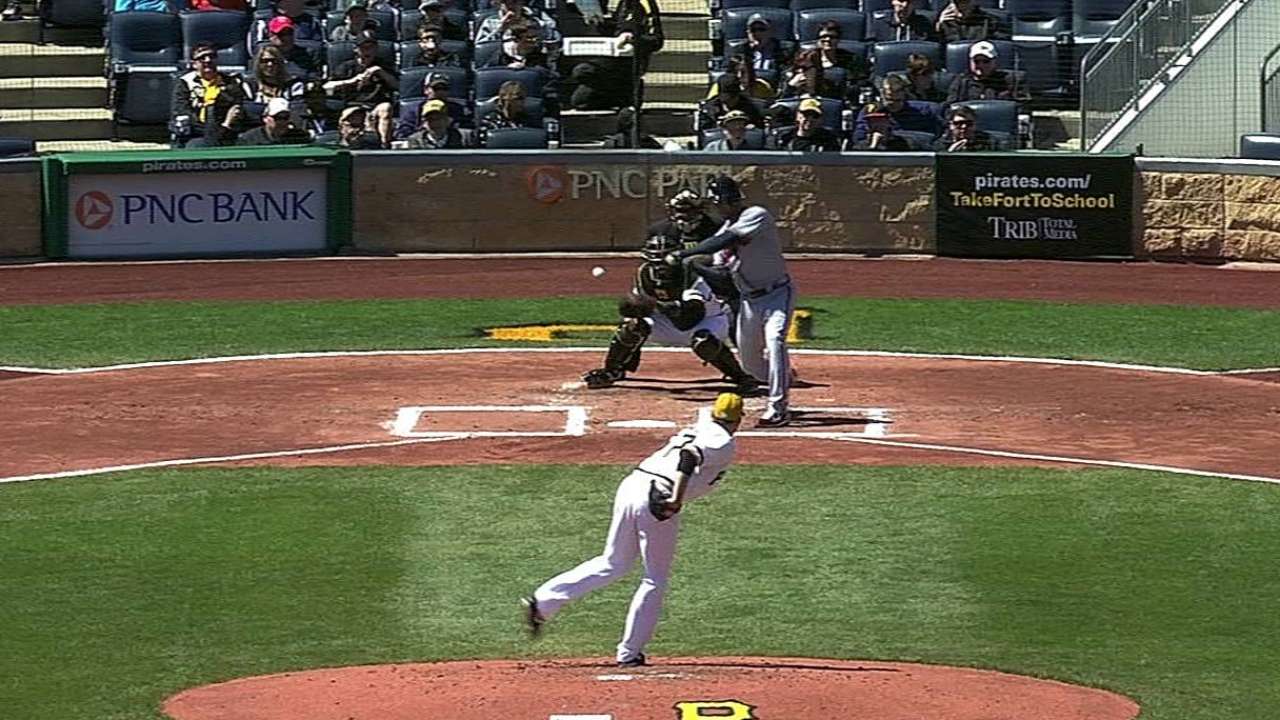 DETROIT -- Without a legitimate leadoff hitter on their roster, the Braves entered this season with the hope that Andrelton Simmons could handle the role. As Simmons struggled through the season's first three weeks, B.J. Upton was given an opportunity to man the role.
But with three multi-hit performances over the course of the past week, Simmons has started to show some signs that he might be able to provide the consistency the Braves have lacked at the top of their lineup.
"It's definitely getting there," Simmons said. "I've just got to get a few days of consistently feeling good and getting my body to be relaxed. Then it just becomes automatic."
Simmons batted .185 with a .262 on-base percentage through his first 15 games. But the young shortstop entered Saturday having batted .353 with a .421 on-base percentage since then.
Saturday marked the first time since April 12 that Simmons batted leadoff in consecutive games.
Simmons said that he benefited from the chance to see a number of pitches while serving as the only batter Brandon Beachy faced as he threw live batting practice on Friday for the first time since undergoing Tommy John elbow reconstruction surgery last year.
"I got my timing down and got to where I felt comfortable," Simmons said. "That was really helpful."
Mark Bowman is a reporter for MLB.com. This story was not subject to the approval of Major League Baseball or its clubs.