Pastornicky recalled as Braves cover for Heyward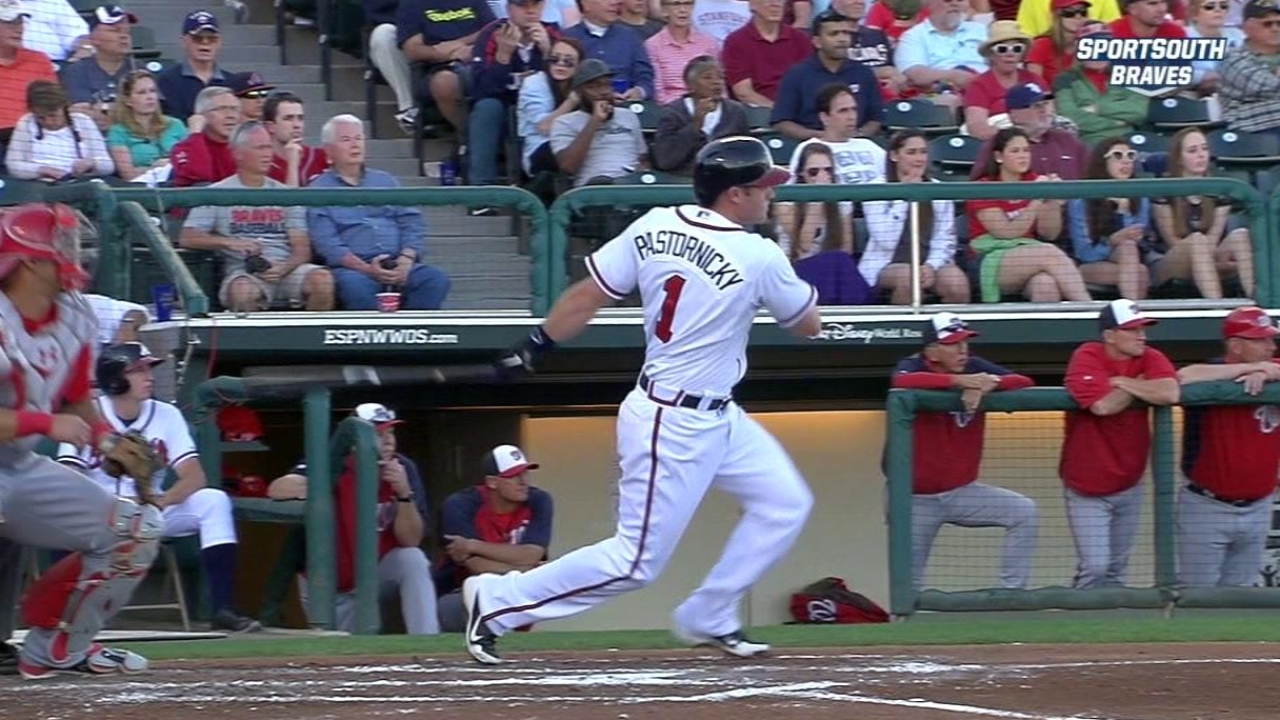 DENVER -- With Jason Heyward undergoing a smooth appendectomy Monday night, the Braves on Tuesday placed him on the 15-day disabled list and called up shortstop Tyler Pastornicky from Triple-A Gwinnett.
Pastornicky, 23, arrived in Denver on Tuesday morning and was available for the day-night doubleheader as the Braves and Rockies made up Monday's snowout. Pastornicky made his Major League debut in 2012, opening the season as the Braves' starting shortstop before being optioned to Triple-A on May 31. He was recalled on July 14 and played 76 games with the Braves, hitting .243 (41-for-169), with two homers and 13 RBIs, playing all but three of his games at shortstop with the rest at second base.
"Tyler's an interesting guy," manager Fredi Gonzalez said before Tuesday's first game. "He's an offensive guy. Maybe [we'll pinch-hit him to] lead off an inning like we did last year in September with him. He's been playing a lot of second base in Gwinnett. He's played a couple games at short. He played some outfield in Spring Training -- hasn't played that in Triple-A just yet. So we'll use him."
Pastornicky was hitting .351 (26-for-74) at Triple-A, playing 14 games at second, two at short and two as the designated hitter.
Gonzalez plans to use Reed Johnson and Jordan Schafer in right field while the club is without Heyward, keeping Justin Upton in left.
"Reed and Schafer are both above-average defenders," Gonzalez said. "Justin is doing a great job in left field, and we wouldn't want to move him back for 10 or 12 days. He's getting used to that left-field position, so we'll leave him there."
Heyward's DL trip comes a day after the Braves activated first baseman Freddie Freeman, who missed 15 days with a strained right oblique. Freeman was back in the cleanup spot Tuesday after three rehab games in Gwinnett, where he was 5-for-10 with two doubles and two RBIs. He was hitting .412 (7-for-17) in his first five games before landing on the DL.
Owen Perkins is a contributor to MLB.com. This story was not subject to the approval of Major League Baseball or its clubs.