Braves remain patient with Teheran, expect progress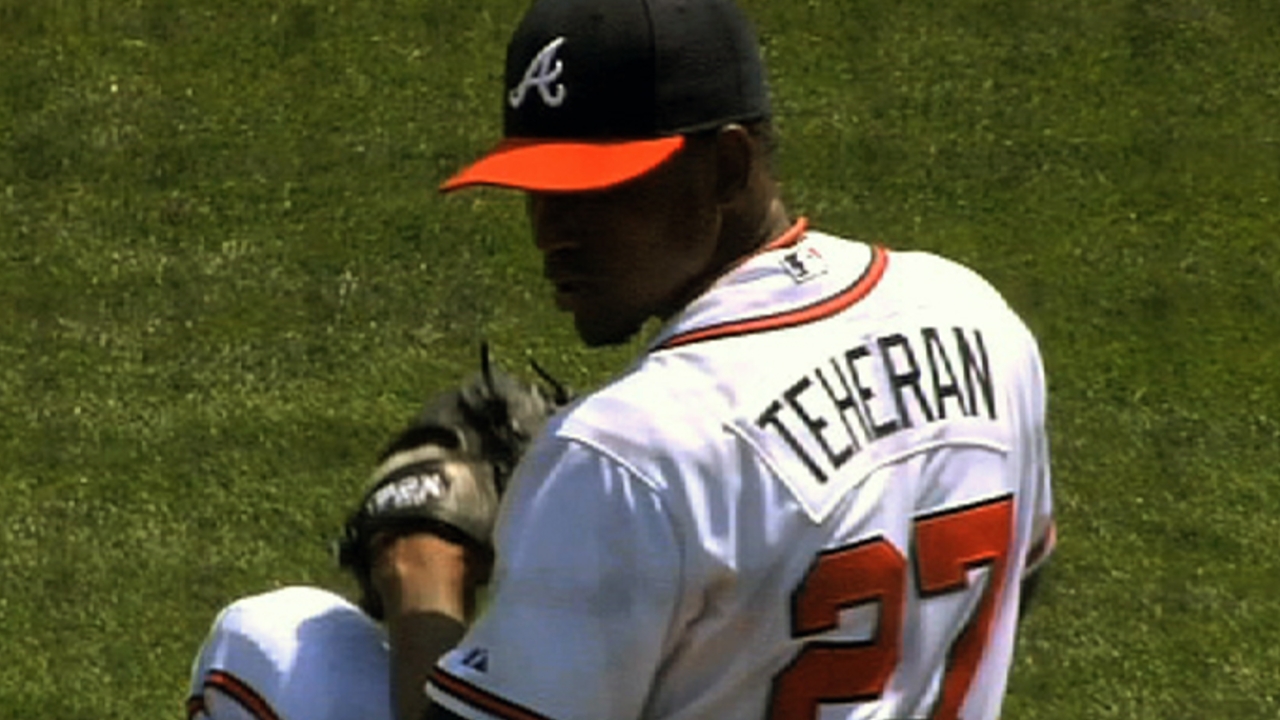 PITTSBURGH -- As Julio Teheran has endured growing pains through his first three starts, the Braves have remained patient with the hope that he will steadily improve like Brandon Beachy and Mike Minor did after they became regulars in the Atlanta rotation during the past two seasons.
"I think it's a process," Braves manager Fredi Gonzalez said. "The Braves have always been in a position to keep running them out there."
Beachy posted a 5.19 ERA in his first three starts of the 2011 season and then completed more than six innings in just two of the 25 starts he made that year. His struggles paled in comparison to those experienced by Minor, who compiled a 6.20 ERA in his first 15 starts last year.
But both of these pitchers experienced the successful turnaround the Braves are hoping to see from Teheran.
Beachy was leading the National League in ERA when he learned he needed Tommy John elbow reconstruction surgery just before last year's All-Star break. Minor has compiled a 2.00 ERA in the 18 starts he has made since entering last July with the realization that fans were calling for him to be sent back to the Minor League level.
"It's a maturity thing," said Gonzalez, who has seen Teheran allow at least four earned runs in each of his first three starts this year.
It appeared Teheran might have turned things around when he allowed four runs in the first two innings of his April 12 start in Washington and then held the Nationals hitless during the last four innings of his six-inning effort. But as he blew three leads and allowed the Pirates four runs in five innings on Thursday, the 22-year-old right-hander provided the reminder he was making just his seventh career start.
"We've got to be patient with him," Gonzalez said. "Yesterday we could have easily got him out of that situation and put somebody else in there. But we didn't. We let him get out of it."
When Teheran posted a 1.04 ERA in six Grapefruit League starts, he found comfort with a two-seam fastball he developed during the winter and had confidence with both his curveball and slider. But as he progressed through Thursday's start, he struggled to command his fastball and shied away from his offspeed pitches.
"Everybody, including myself saw the Spring Training success," Gonzalez said. "But it's not Spring Training any more. The lights are on and he's facing Major League hitters. It's a process of going through this stuff."
Mark Bowman is a reporter for MLB.com. This story was not subject to the approval of Major League Baseball or its clubs.