Red-hot Gattis stays in lineup by playing first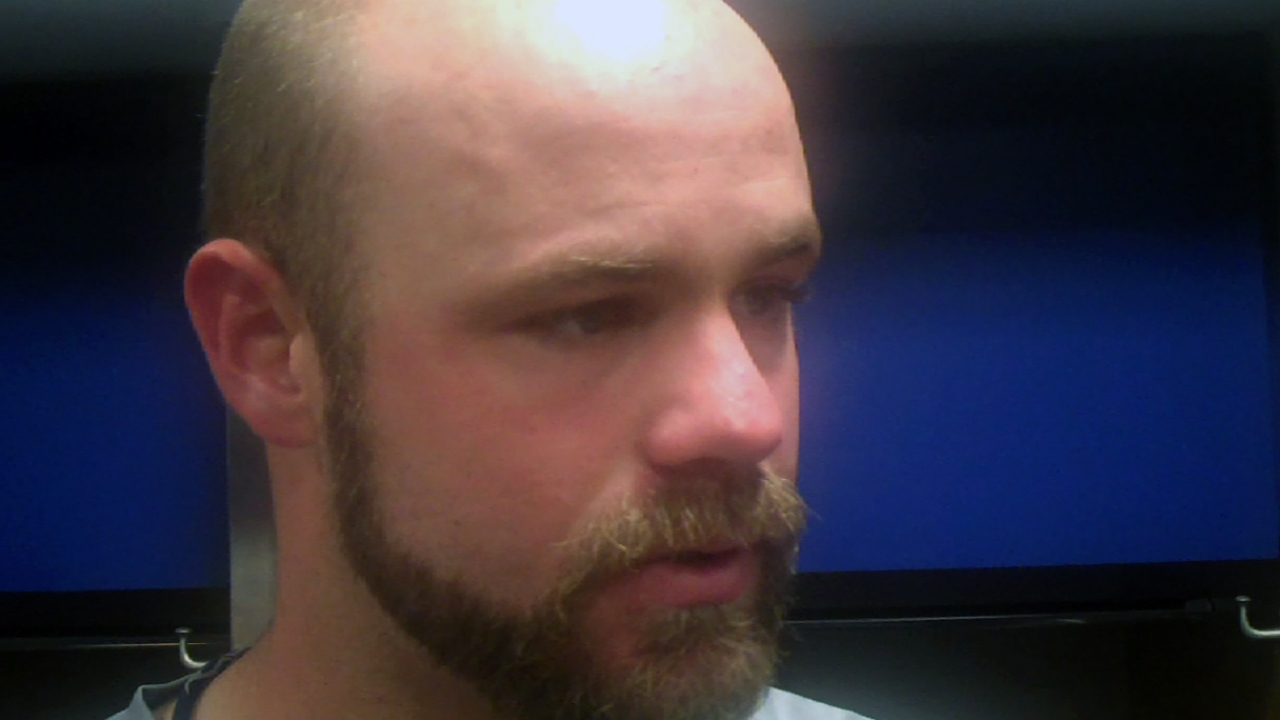 WASHINGTON -- Braves manager Fredi Gonzalez wanted veteran catcher Gerald Laird behind the plate for Julio Teheran's start at Nationals Park on Friday night. But he also wanted to keep his primary catcher, Evan Gattis, in the middle of his lineup.
Gonzalez satisfied both desires by utilizing Gattis as his starting first baseman in Friday's 6-4, 10-inning win against the Nationals. The rookie catcher's only previous professional experience at the position came via seven games with Class A Rome in 2011.
"He's fine," Gonzalez said before the game. "He's played [the position] before. He looked good. We're not going to ask him to do anything crazy at first base. Really there is nothing crazy to do at first base but get the ball. He's comfortable with it and we're comfortable with it."
Before Gattis could truly get comfortable, Denard Span opened the bottom of the first with a swinging bunt. Third baseman Chris Johnson fielded the ball and made an errant throw that pulled Gattis off the bag.
After the game, Gattis said he could have made a better stretch if his footwork was better around the bag. But the only play that he wished he could have truly had back was the high Bryce Harper pop fly that he whiffed on while attempting to make a catch in front of the Nationals' dugout in the fifth inning.
"[The night] was as smooth as I could have asked for, I guess," Gattis said. "I just wish I would have stayed with that fly ball."
Gonzalez made this decision to put Gattis at first base after watching him take ground balls early Friday afternoon.
"It's that old adage that I know that he's going to get four at-bats," Gonzalez said. "We don't know if he's going to get four ground balls hit to him during the course of the game. He's a big part of our lineup right now, a big part of our offense."
With the Nationals starting left-hander Ross Detwiler on Friday, the Braves opted to utilize Johnson at third base instead of Juan Francisco, who has struggled in the past against southpaws. Johnson has been the primary first baseman in Freeman's absence.
Mark Bowman is a reporter for MLB.com. This story was not subject to the approval of Major League Baseball or its clubs.