Fredi looking to find right lineup formula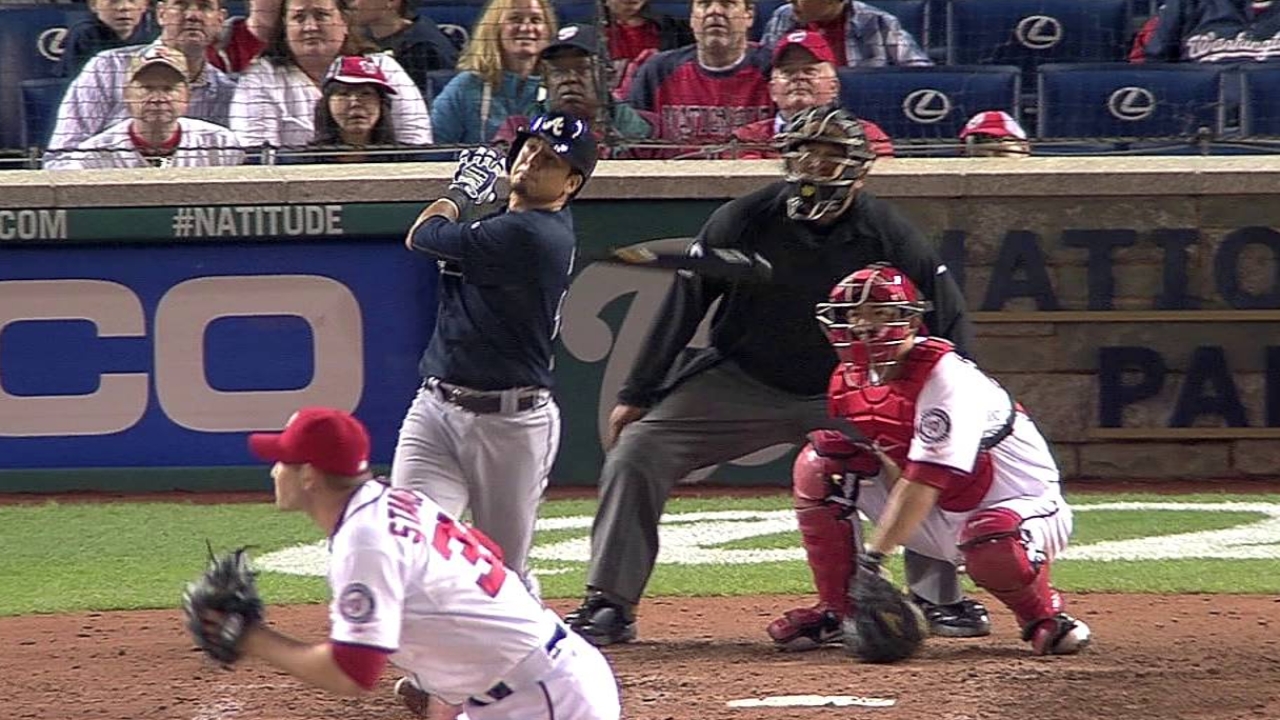 WASHINGTON -- The Braves won nine of their first 10 games and scored at least six runs six times during that span. But manager Fredi Gonzalez has continued to toy with the construction of his lineup with the hope his offense will start to show its great potential.
Less than 24 hours after hitting the biggest home run of his career, Ramiro Pena found himself starting at shortstop for Saturday afternoon's game against the Nationals and Stephen Strasburg. Because Strasburg has been dominant against right-handed hitters throughout his career, Gonzalez opted to play the switch-hitting Pena in favor of Andrelton Simmons.
"We're not hitting on all cylinders right now," Gonzalez said. "So we've got to try to do something to get them going. It's good that you have that kind of bench that you can do that."
The .254 batting average the Braves carried into Saturday was a product of the early struggles endured by Simmons (.206), Dan Uggla (.182), Jason Heyward (.097) and B.J. Upton (.091). The clubs offensive success has been aided by a .446 slugging percentage and 17 homers, nine of which have come off the bats of Evan Gattis and Justin Upton.
Pena made his first contribution to the home run tally with the game-winning two-run shot he hit off Craig Stammen in the 10th inning of Friday night's comeback win over the Nationals. The versatile utility infielder also contributed a key bunt single in the two-run ninth inning.
After spending the past four years as a backup infielder with the Yankees, Pena has already realized how many more opportunities he has to play in the National League. He entered Saturday with five hits in 14 at-bats. During his two previous seasons combined at the big league level, he recorded five hits in just 44 at-bats.
"I think it's way more than I thought it would be," Pena said. "I signed as a utility player. I never thought I'd be getting this many [at-bats] so far. I'm thankful to Fredi. He gives me the confidence and opportunity to play. So I just try to do my job."
Mark Bowman is a reporter for MLB.com. This story was not subject to the approval of Major League Baseball or its clubs.