Pena proving he can thrive off bench in NL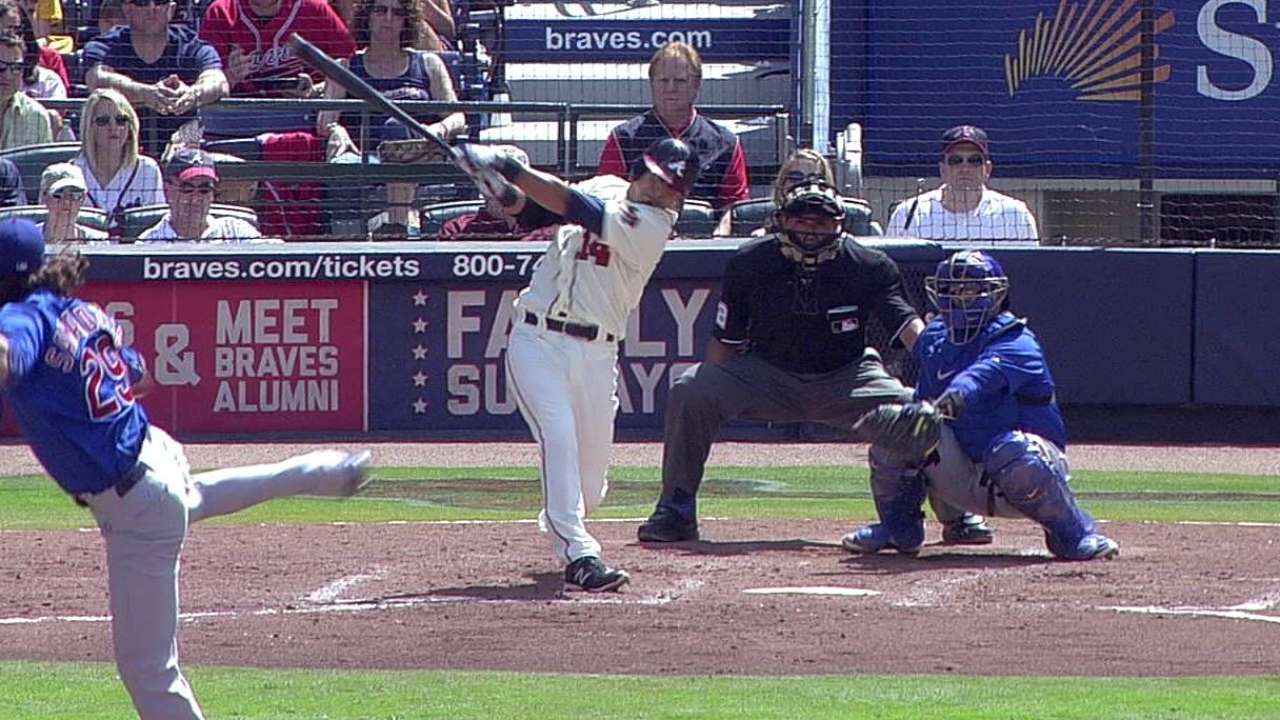 MIAMI -- There was not much fanfare when the Braves signed Ramiro Pena in December. But while filling in for injured shortstop Andrelton Simmons on Saturday and Sunday, Pena delivered a couple of crucial hits and provided a glimpse of the value he can provide as a bench player in the National League.
"Pena does a [heck of a] job," Braves manager Fredi Gonzalez said. "I watched him play in Spring Training and I told him -- and it's not his fault -- 'You've missed a lot of money by playing in the American League.' He's so valuable in the National League game."
While serving as a backup infielder for the Yankees during portions of the past four seasons, Pena did not get frequent chances to pinch-hit or enter a game as a defensive replacement during a double-switch. With the designated hitter in place, these opportunities are few and far between for AL bench players.
As a switch-hitter, Pena will likely get plenty of pinch-hit opportunities with the Braves. In addition, his solid glove will put him in position to play any of the infield positions in a late-inning double-switch situation.
Or as he showed while playing shortstop this past weekend, Pena has the ability to deliver in a starting role. His two-run, eighth-inning single fueled the comeback in Saturday's win over the Cubs. He delivered another two-run single that gave the Braves a lead they would not relinquish in Sunday's victory.
Mark Bowman is a reporter for MLB.com. This story was not subject to the approval of Major League Baseball or its clubs.