Gonzalez will be lenient with third-base platoon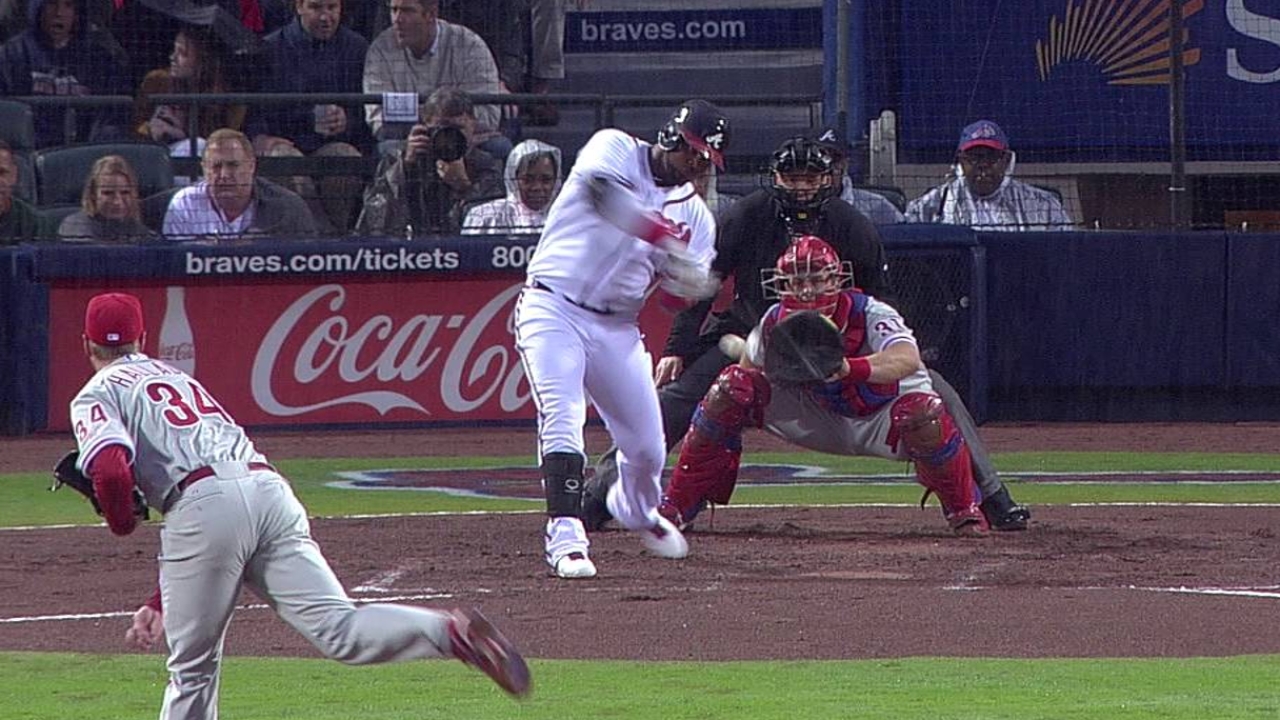 ATLANTA -- Braves manager Fredi Gonzalez has utilized a strict platoon at third base through the regular season's first four games. Juan Francisco has started the two games played against a right-handed starting pitcher and Chris Johnson has started the two games played against a left-handed starter.
But Gonzalez plans to be lenient with the platoon if faced with a stretch when his team opposes more than a few right-handed or left-handed starting pitchers in consecutive games.
"If all of the sudden we go through a stretch where we see five or six right-handers, or vice versa, we'll get somebody some at-bats," Gonzalez said. "You don't want a guy sitting there for seven or eight days and not playing."
Beginning with Friday's series opener against the Cubs, the Braves were scheduled to oppose right-handed starting pitchers in four consecutive games. There is a good chance the right-handed Johnson will get a chance to stay fresh by starting at least one of those games.
Johnson has compiled unorthodox splits during his career. He has batted .284 with a .778 OPS in 897 at-bats against right-handed pitchers and .254 with a .663 OPS in 338 at-bats against left-handed pitchers.
Mark Bowman is a reporter for MLB.com. This story was not subject to the approval of Major League Baseball or its clubs.