Though much left to prove, Freeman making his mark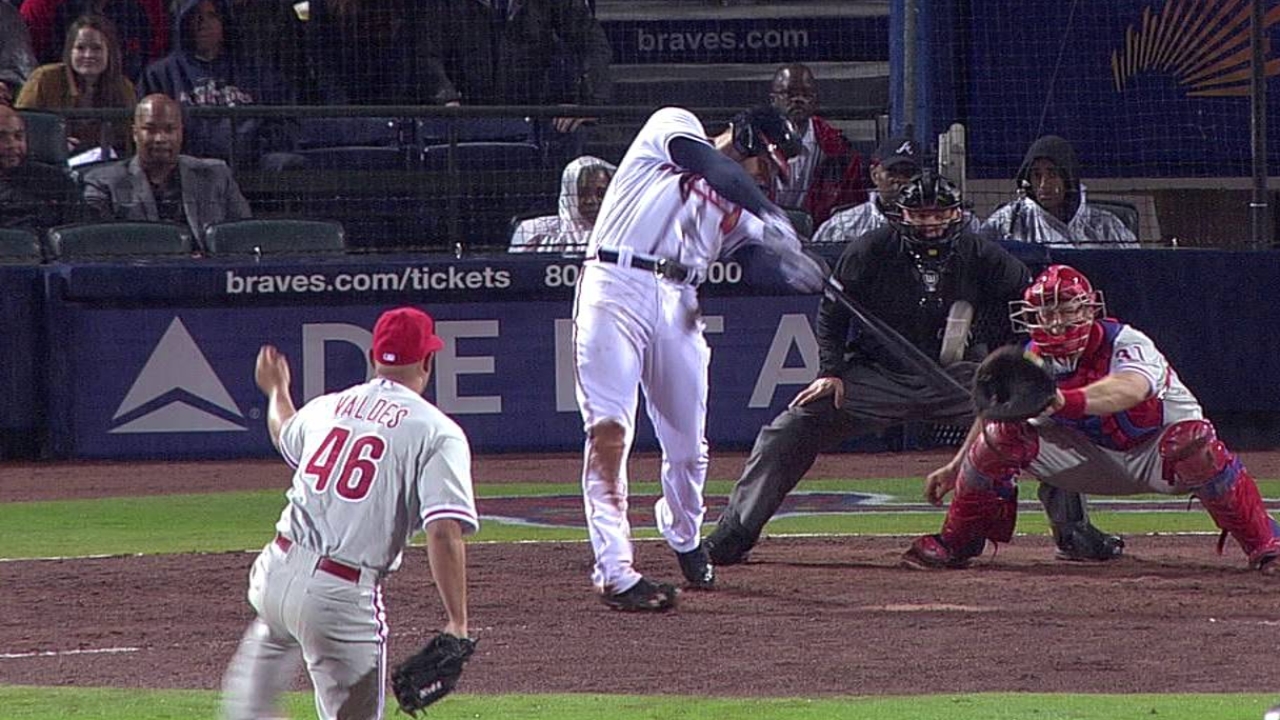 ATLANTA -- When Freddie Freeman got off to a hot start last year, he spent a few weeks as the third hitter in the lineup. But it seems safe to say that the speed-challenged Freeman is now in a much more suitable spot as he assumes the enviable role of cleanup hitter for Atlanta's potent offense.
Freeman certainly has much more to prove as he goes through the early stages of this third full season at the Major League level, but the powerful 23-year-old first baseman already has gained the distinction of being the first Braves player since 1916 to drive in three runs in both of the regular season's first two games.
Freeman accounted for Atlanta's first runs of the season when he turned on a Cole Hamels fastball and sent it deep over the wall in right-center for a two-run homer in the first inning of Monday night's Opening Day win over the Phillies. During Wednesday night's win over Philadelphia, he showed his opposite-field power potential with a three-run double to left-center.
"I think he's just going to keep getting better and better with more Major League at-bats," manager Fredi Gonzalez said. "He's growing patient when he needs to be and trying to just get one RBI at time instead of going for the three-run homer. I see him getting better just because of that."
Hitting coach Greg Walker considers Freeman one of the most talented young hitters he has ever seen.
Mark Bowman is a reporter for MLB.com. This story was not subject to the approval of Major League Baseball or its clubs.