Heyward gets position of honor in clubhouse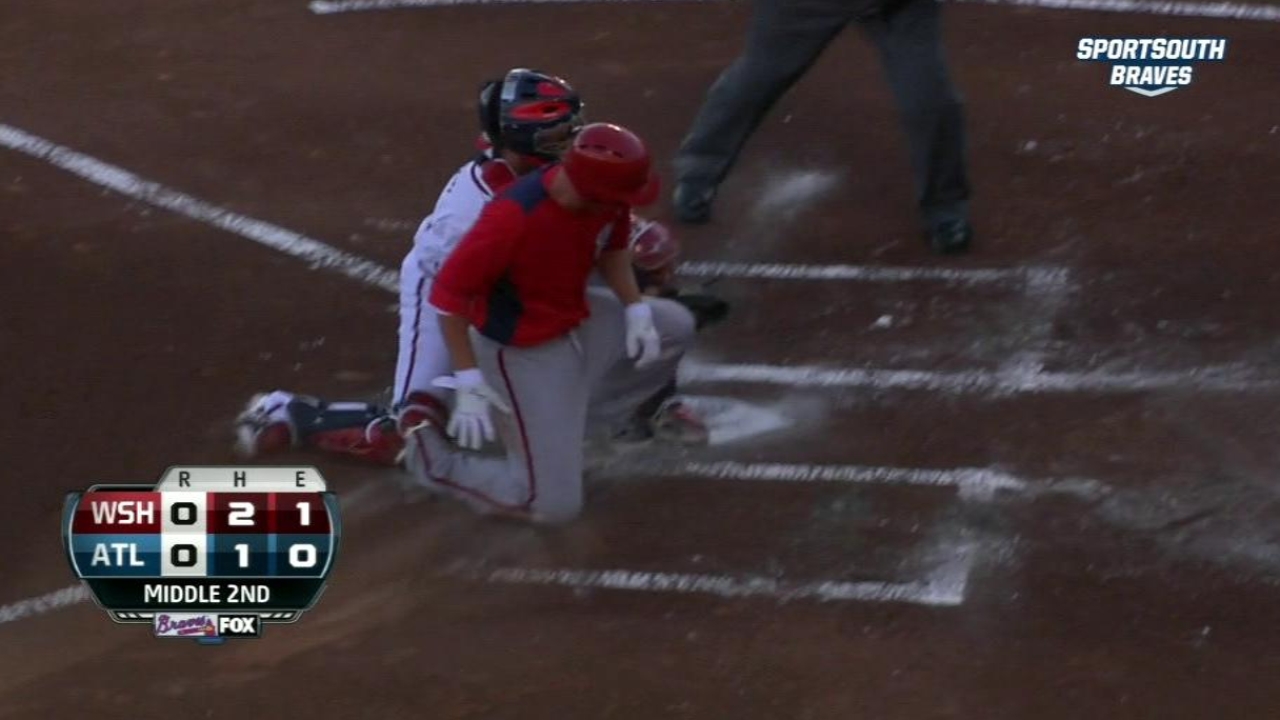 ATLANTA -- Time will tell whether Jason Heyward replaces Chipper Jones as the new face of the Braves organization. But Heyward has already been moved into the corner locker that was previously used by Jones and John Smoltz at Turner Field.
"I was kind of pushed into here a little bit," Heyward said with a smile. "Nobody else really wanted to come into the locker and I was like, 'What the hey, it doesn't matter.' [Greg] Maddux had a locker here. [Tom] Glavine had one. Smoltz had one. Other greats had one. Somebody was going to have to take it. It's a great spot in the clubhouse."
Heyward's locker is positioned at the rear of the clubhouse, and it provides the amenity of being next to the hallway that leads to the weight room, trainer's room and other private portions of the home clubhouse.
Much of the talk surrounding this year's Braves club has centered around their potentially dynamic outfield, which was formed with the offseason additions of B.J. Upton and Justin Upton. The Upton brothers are positioned side by side in the two lockers next to Heyward's.
"That makes it easier," Heyward said. "Having all of the outfielders here, everybody can have a conversation. We're going to end up getting up and talking to each other anyhow about what is going on. So you might as well [make] it easy on us."
The Braves have also opted not to use the "cursed" locker that has been occupied over the past decade by a variety of players, who lasted just one season or fewer in Atlanta. That locker is now filled by a computer that the players can use.
Mark Bowman is a reporter for MLB.com. This story was not subject to the approval of Major League Baseball or its clubs.