Gonzalez likely to shuffle his catchers, third basemen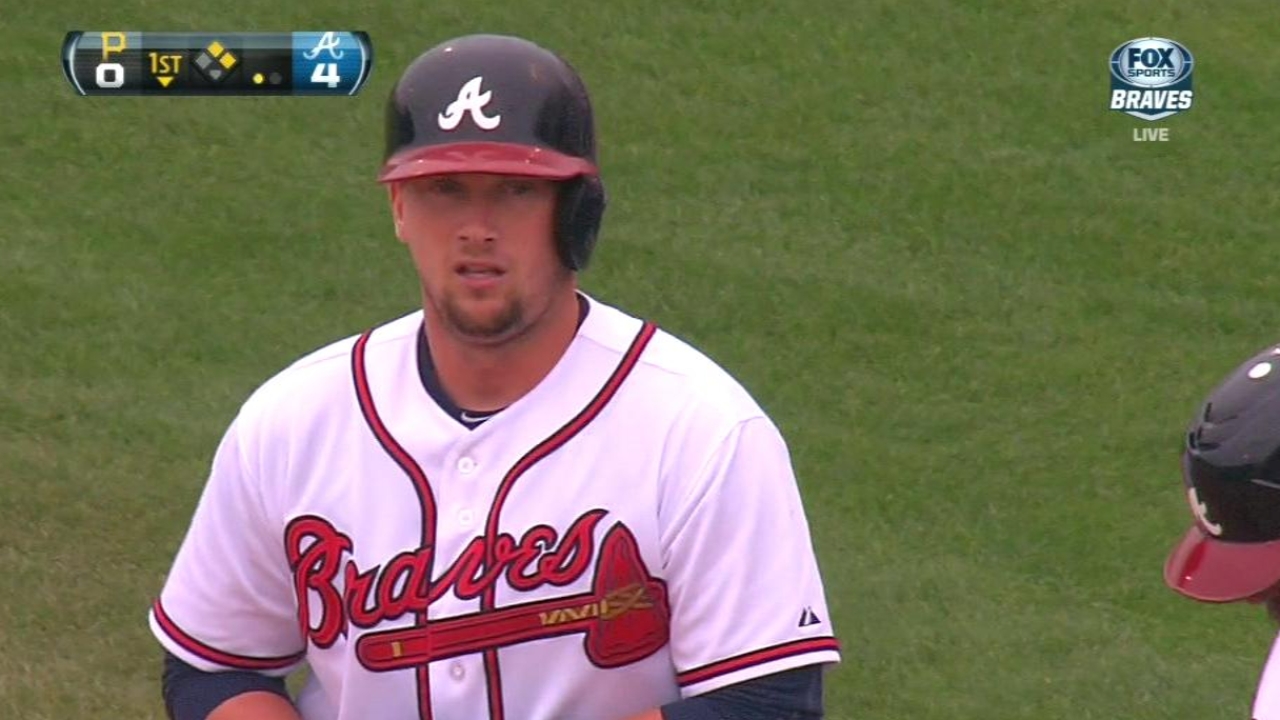 ATLANTA -- Chris Johnson and Gerald Laird will have the honor of being in Monday's Opening Day lineup against the Phillies. But Braves manager Fredi Gonzalez will likely alter his lineup by starting Juan Francisco and Evan Gattis during the regular season's second game.
With the Phillies starting left-hander Cole Hamels on Monday, the right-handed-hitting Johnson will get the nod over the left-handed-hitting Francisco. Gonzalez plans to platoon these two players at third base until given a reason to utilize one of them in an everyday role.
Francisco is expected to make his first start of the season when the Phillies start right-hander Roy Halladay during the season's second game on Wednesday. Johnson will likely be in the lineup for Thursday's series finale against Phillies left-hander Cliff Lee.
But with the Cubs scheduled to start three right-handers at Turner Field next weekend, Francisco could start four of the season's first six games at third base.
Gonzalez said Laird and Gattis will likely share the starting catching duties until Brian McCann makes his expected return from right shoulder surgery in late April.
Instead of asking Gattis to make his Major League debut by attempting to handle the variety of sinking and darting pitches Tim Hudson will offer, as he makes his sixth Opening Day start on Monday, it seemingly made more sense to give this assignment to Laird -- a defensively sound veteran who signed a two-year contract with the Braves in November.
But Gattis, who showed his impressive power potential by hitting six home runs in 57 at-bats during the spring season, will likely make his first big league start against Halladay on Wednesday night.
"[Gattis] is going to contribute," Gonzalez said. "He'll be fine."
Mark Bowman is a reporter for MLB.com. This story was not subject to the approval of Major League Baseball or its clubs.