Graham fine with starting season at Double-A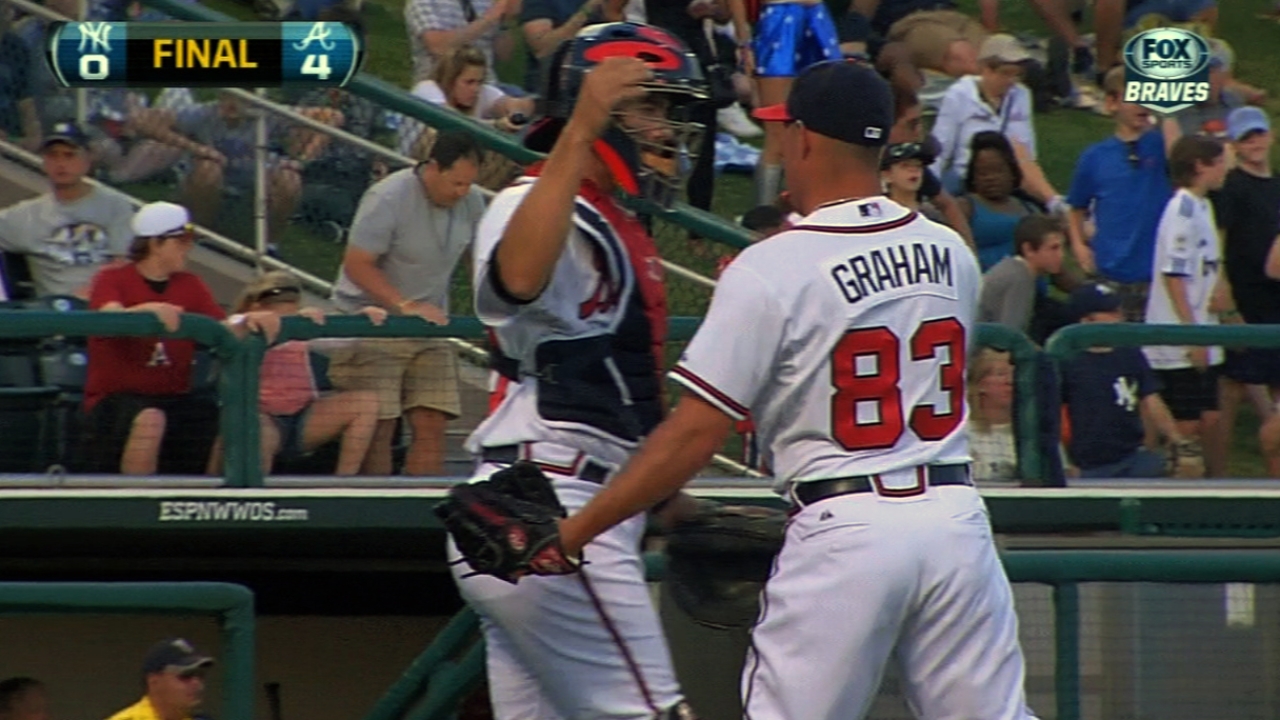 PEARL, Miss. -- J.R. Graham will start the 2013 season where he finished 2012, with the Double-A Mississippi Braves. And he's OK with that.
Graham, a hard-throwing right-hander ranked by MLB.com as the Braves' No. 4 prospect, could not have pitched any better during his stint in the Major League camp. He worked nine innings and didn't allow a run.
When the Braves assigned him to Double-A, Graham took it in stride.
"I know there was some talk about me making the big club, but that wasn't an issue with me," said Graham, who pitched for the Future stars in a 10-0 loss to Atlanta on Saturday. "I was happy to get the invite to camp and I just wanted to make an impression, pitch the way I know I can. I think I showed them what I can do."
Graham, a fourth-round Draft pick out of Santa Clara in 2011, went 3-1 with a 3.18 ERA for Mississippi last season after going 9-1 with a 2.63 ERA at High-A Lynchburg. Graham was a closer in college and pitched out of the Atlanta 'pen in Spring Training, but he'll start again for Mississippi.
"That's what they want me to do here and that's fine," he said. "I've done both [start and relieve]. I'm fine with either one, whatever gets me to Atlanta."
Graham pitched 1 1/3 scoreless innings in Saturday's game, allowing a hit and a walk.
Michael Christensen is a contributor to MLB.com. This story was not subject to the approval of Major League Baseball or its clubs.