Braves return to their old Mississippi digs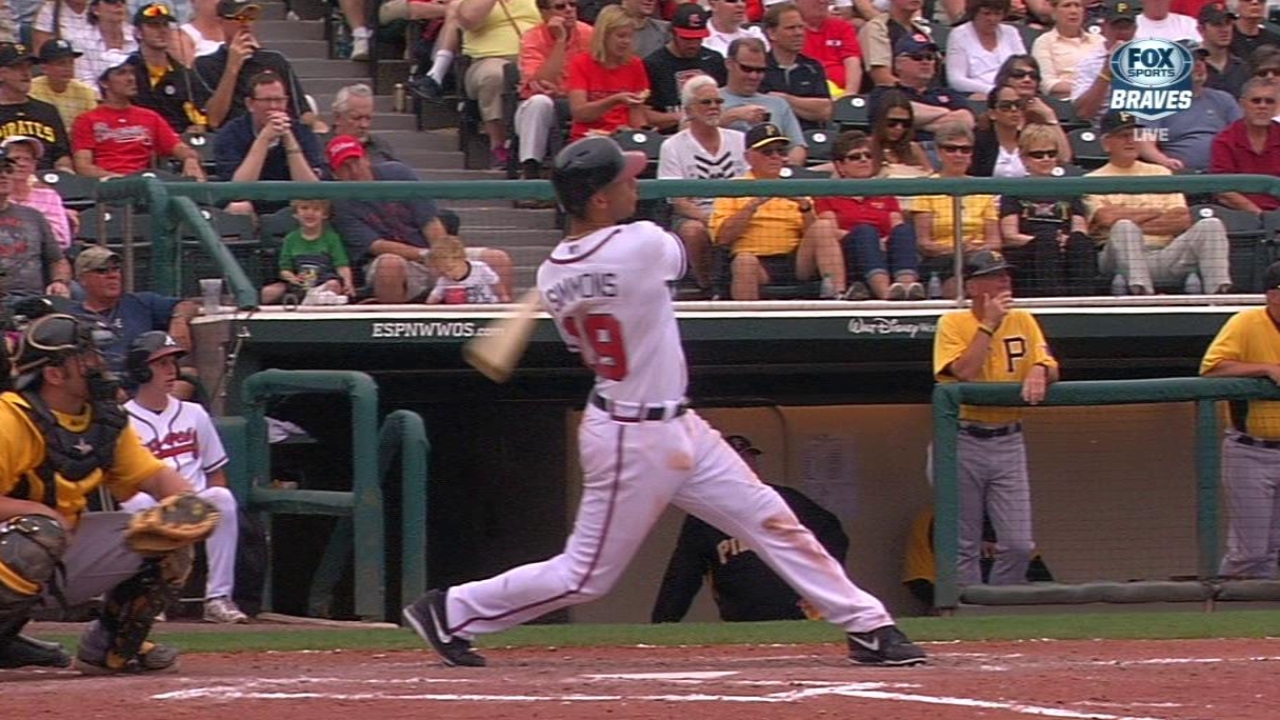 PEARL, Miss. -- The trip to Mississippi brought back memories for a lot of Braves players, many of whom passed through Trustmark Park en route to the big leagues.
Shortstop Andrelton Simmons made the jump from Mississippi to Atlanta last year on June 2. Simmons said he vividly remembers when Mississippi manager Aaron Holbert called him into his office and told him he was going to The Show.
"It was a surprise to me," Simmons said. "I was just focused on the task at hand, trying to get better. I couldn't believe it when he told me. I did not expect it."
Outfielder Jordan Schafer was on the Mississippi Braves' 2008 Southern League championship club.
"We had a special year," said Schafer, who cracked Atlanta's starting lineup in center field the next spring and homered in his debut. "That wasn't the most talented team, but we were scrappy and found ways to win.
"The guys came together that year and we had a special bond. I have good memories of that."
"It's good to come back," said Atlanta right fielder Jason Heyward, who arrived in Mississippi on July 4, 2009, and was in the big leagues in April 2010.
"This was a big step for me and for all of us in getting to the big leagues. I put up good numbers here. I'm happy that the fans here will get to see us play again."
This event was also a homecoming of sorts for left-hander Paul Maholm, a Mississippi native who pitched at Mississippi State; Atlanta pitching coach Roger McDowell, who played for the Double-A Jackson Mets in the mid-1980s; Atlanta third-base coach Brian Snitker, who managed the first Mississippi Braves team in 2005; and first-base umpire Lance Barksdale, a Mississippi native.
Michael Christensen is a contributor to MLB.com. This story was not subject to the approval of Major League Baseball or its clubs.