Laird's left calf strain passes two-game test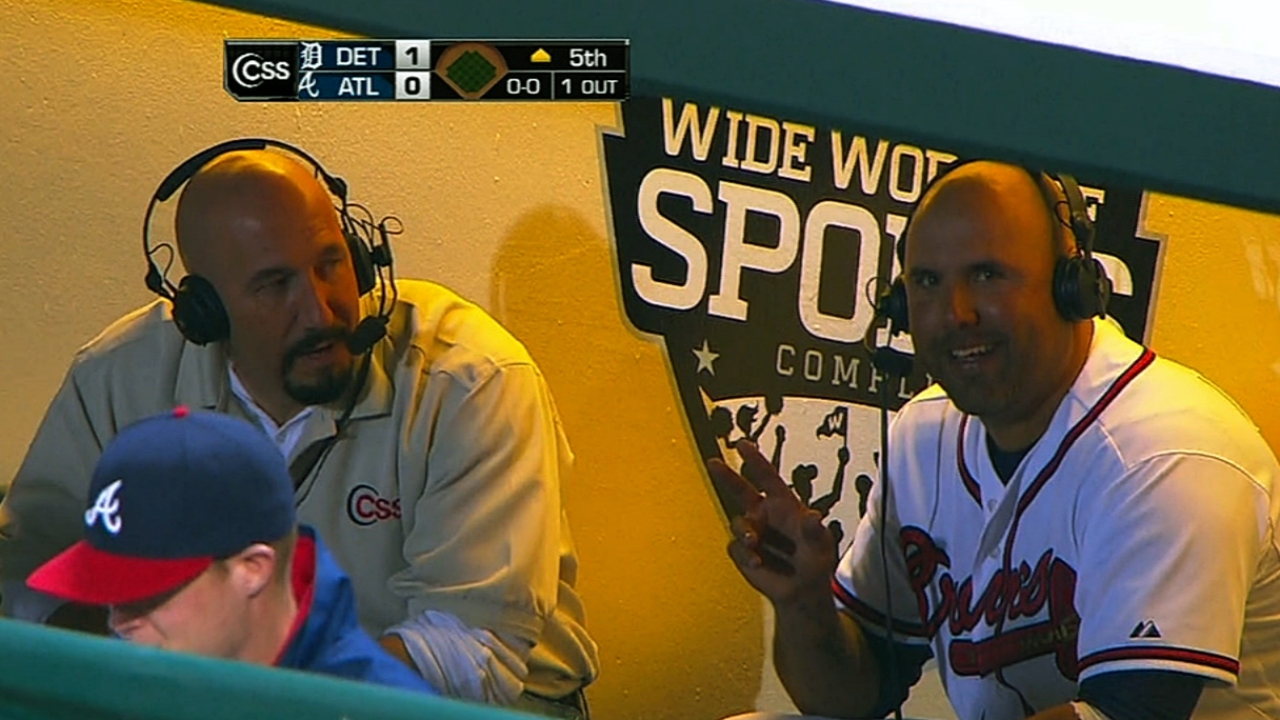 LAKE BUENA VISTA, Fla. -- The Braves have been cautious with Gerald Laird since he suffered a left calf strain on March 2. But serving as the starting catcher for a second straight day during Wednesday's 11-2 loss to the Nationals, Laird grew even more confident that he will be ready for the start of the regular season.
"I'm starting to feel good at the right time," said Laird after hitting a home run in the sixth inning of the lopsided loss.
Along with hitting the home run, Laird also made a strong throw that retired Jayson Werth as he attempted to steal second base in the first inning.
"It was nice to get back out there and just get your timing," Laird said. "The first day you're kind of excited. Then today, I was glad a couple guys ran. It allowed me to do some things. So all around, it was a good day."
Laird has played just eight games since injuring his calf while going into second base during a game against the Astros at Osceola County Stadium. After catching consecutive games on March 12 and 13, he returned to the lineup for two more games over the course of the next five days. But his appearance in Tuesday's win over the Tigers was his first since March 17.
The Braves will utilize Laird and Evan Gattis as their catchers until Brian McCann makes his expected return from right shoulder surgery in late April. Braves manager Fredi Gonzalez said both could receive equal playing time during this stretch.
Laird wants to catch again during Thursday's game against a split-squad Astros team at Champion Stadium. But Gonzalez said he would talk to the club's medical staff before making that decision.
Mark Bowman is a reporter for MLB.com. This story was not subject to the approval of Major League Baseball or its clubs.