Making Braves' roster has special meaning for Schafer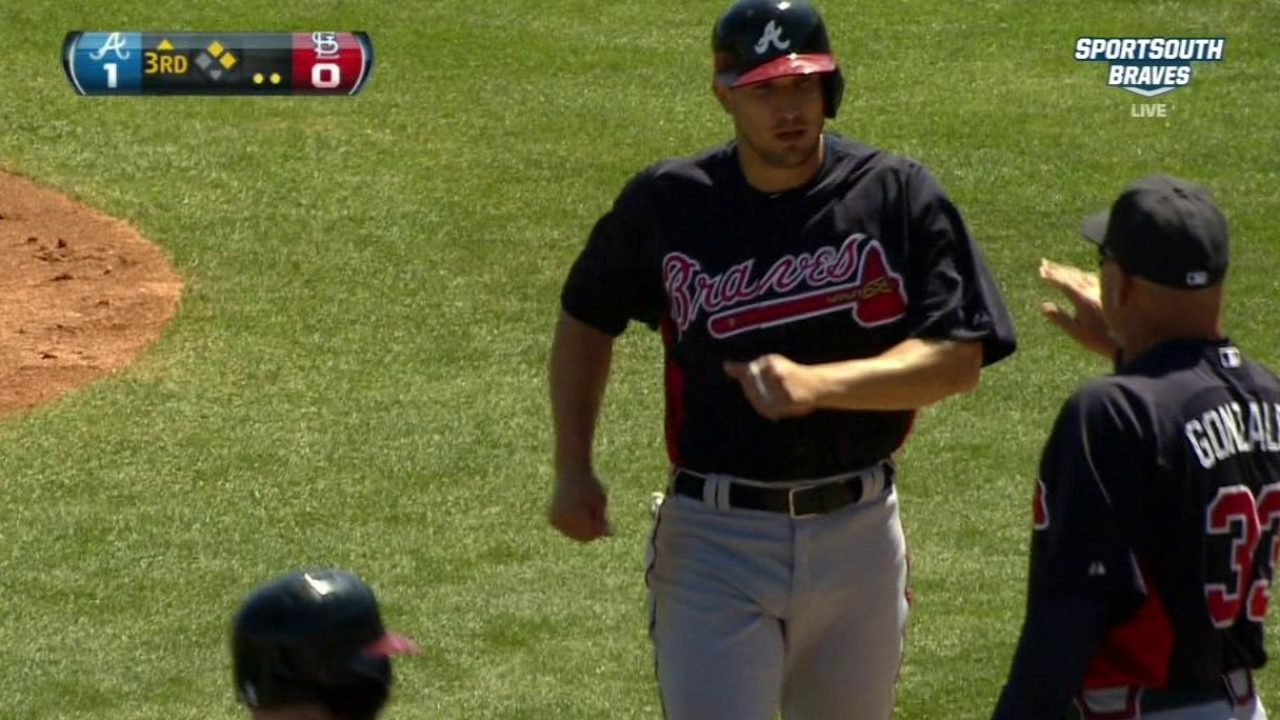 VIERA, Fla. -- A lot has changed for Jordan Schafer since he opened the 2009 season as the Braves' starting center fielder and silenced a sold out Opening Day crowd in Philadelphia by hitting a home run in his first career at-bat.
When the Braves host the Phillies in Monday's Opening Day matchup at Turner Field, Schafer will be on the bench with the satisfaction of knowing he has made his way back to the Major League level with his original organization.
"I've always really enjoyed being here," said Schafer, who was drafted by the Braves in 2005. "It's where I've always wanted to be. I was sad the day I got traded. I didn't want to go anywhere. It's part of the business, and I was really excited when I was told I was coming back. I think this team has a chance to do some really good things this year."
When Schafer was traded to the Astros in the July 31, 2011, deal that brought Michael Bourn to Atlanta, he was already far removed from his status as a top prospect. A left wrist injury suffered in his fourth career game derailed his career. He hit rock bottom when he hit .211 with a .598 OPS for the Astros last year.
Despite the fact he is still one year away from being arbitration-eligible, the rebuilding Astros placed Schafer on waivers. The Braves claimed him on Nov. 1 with the belief that he could provide some value with his speed and defense as a backup outfielder.
Schafer will begin this year as one of Atlanta's backup outfielders. But he is well aware of the need to prove his worth to remain with the Braves throughout this season.
"I've been a starter, and it's a big adjustment," Schafer said. "But like I said from the beginning, I'm more than happy to come in and do the little things to try to help us win, whether it's stealing a base, bunting or whatever. It's definitely a little different, but I accept it."
Mark Bowman is a reporter for MLB.com. This story was not subject to the approval of Major League Baseball or its clubs.