Minor feels good despite recent results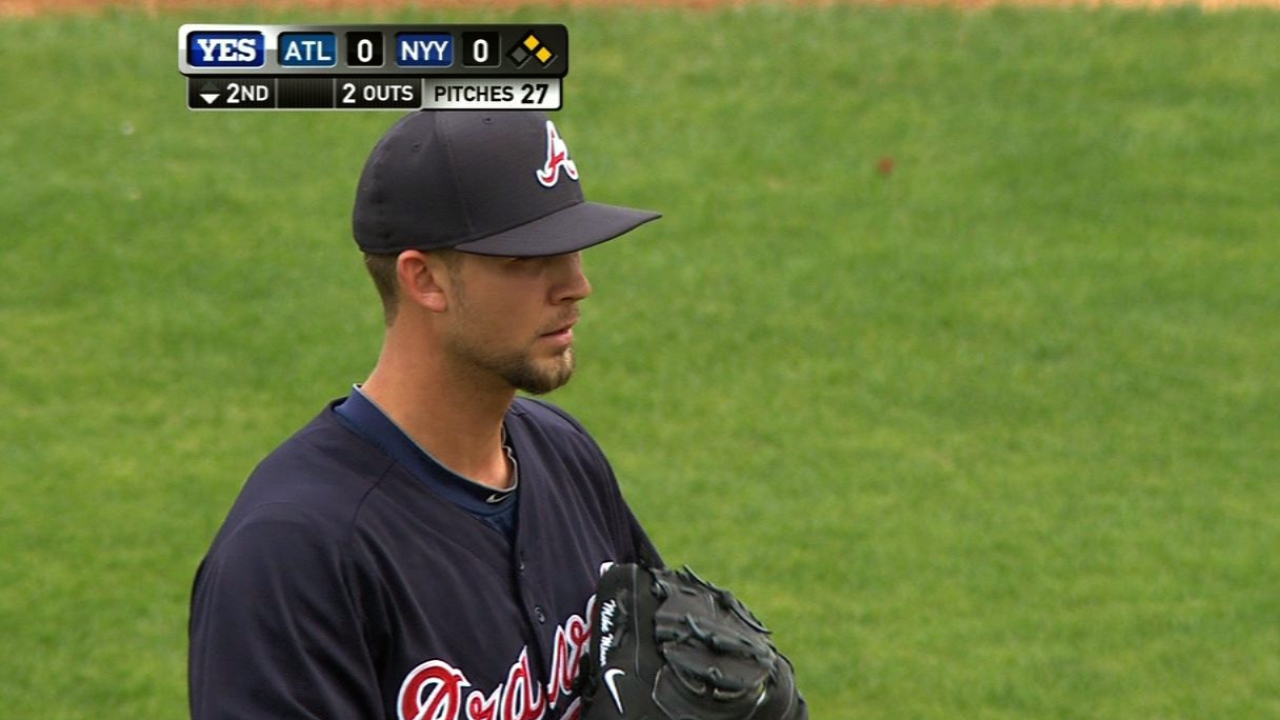 LAKE BUENA VISTA, Fla. -- Kris Medlen and Mike Minor ranked first and second among National League pitchers in ERA after June 30 last year. Over the course of the past week, the two Braves pitchers have provided the reminder that Spring Training results do not serve as an indication of what to expect during the regular season.
One day after Medlen endured his second straight rough outing, Minor followed suit during Monday afternoon's 7-4 loss to the Mets at Champion Stadium. He surrendered six hits, including three home runs, and allowed five runs in five innings.
"I feel good," Minor said. "I feel like I've grown up a lot from last year. If that happened last year, then I would be pretty [upset], with my head down and thinking it was over. I have a lot of confidence and I feel good going into the season."
Minor seemingly turned the corner last year when he produced a 6.20 ERA in his first 15 starts and a 2.21 ERA in the 15 starts that followed. That stretch provided him a sense of confidence that has not been damaged by the fact that he has allowed 14 runs in the 14 innings he has completed since entering the fifth inning of his March 14 outing against the Cardinals with a streak of 12 consecutive scoreless innings.
Minor's struggles in his past two starts have been influenced by his attempt to test the two-seam fastball that he has been trying to develop since the start of Spring Training. After he struggled to command the pitch while throwing it throughout the three-run first inning on Monday, Braves pitching coach Roger McDowell told him to limit his development of the pitch to side sessions between starts.
"I just wanted to throw it the last couple of starts to see if I could put that in my arsenal as the season progresses," Minor said.
Minor's final Spring Training appearance will come on Saturday when he starts for the Braves in an exhibition game against the organization's top Minor League players at Double-A Mississippi's Trustmark Park. His first scheduled regular-season start is set for April 5 against the Cubs.
Mark Bowman is a reporter for MLB.com. This story was not subject to the approval of Major League Baseball or its clubs.