Uggla experiencing resurgence at the plate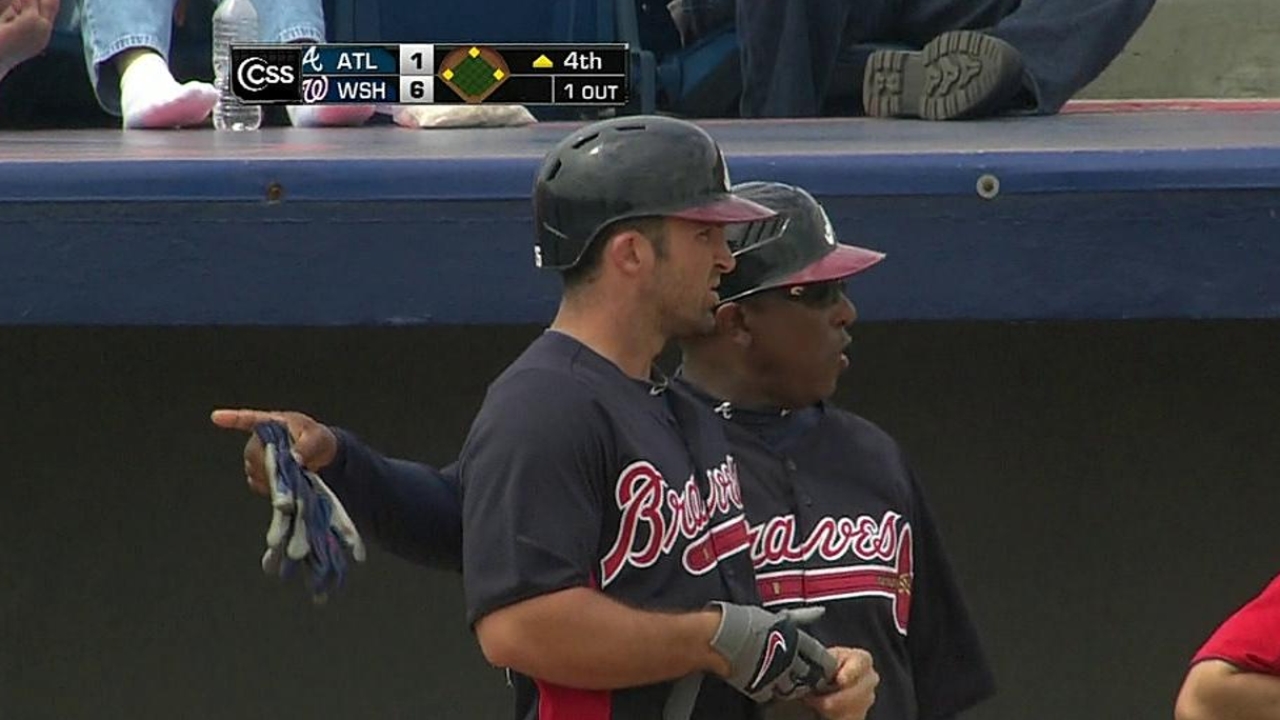 VIERA, Fla. -- Dan Uggla's competitive spirit left him no other choice but to be frustrated by the significant number of times he struck out during the early portion of the exhibition season. But this might have been a blessing in disguise for the Braves' second baseman, who produced career lows in batting average (.220), home runs (19) and slugging percentage (.384) last year.
"I'm glad it happened, because what we were seeing was the same thing as last year," Braves hitting coach Greg Walker said. "Since then, he's really attacked it hard. He's worked as hard as anybody in camp."
With one hit in the two at-bats he recorded in Sunday's rain-shortened 9-3 loss to the Nationals, Uggla improved his Grapefruit League batting average to .224. This is certainly not cause for celebration. But it is also a far cry from where Uggla was when he hitting .130 with 12 strikeouts in 23 at-bats on March 5.
Having worked hard to get his time and weight distribution right, Uggla has recorded five hits -- including a home run -- in his past 12 at-bats. More importantly, he has struck out in just nine of the 44 at-bats he has recorded since enduring that ugly start to the spring season.
"As I've gotten older, the frustration has been easier to handle -- because you know it's just a matter of time before [success] does come," Uggla said.
Mark Bowman is a reporter for MLB.com. This story was not subject to the approval of Major League Baseball or its clubs.