J. Upton hitting tape-measure jobs at Champion
Braves outfielder's latest homer disappears over scoreboard in left-center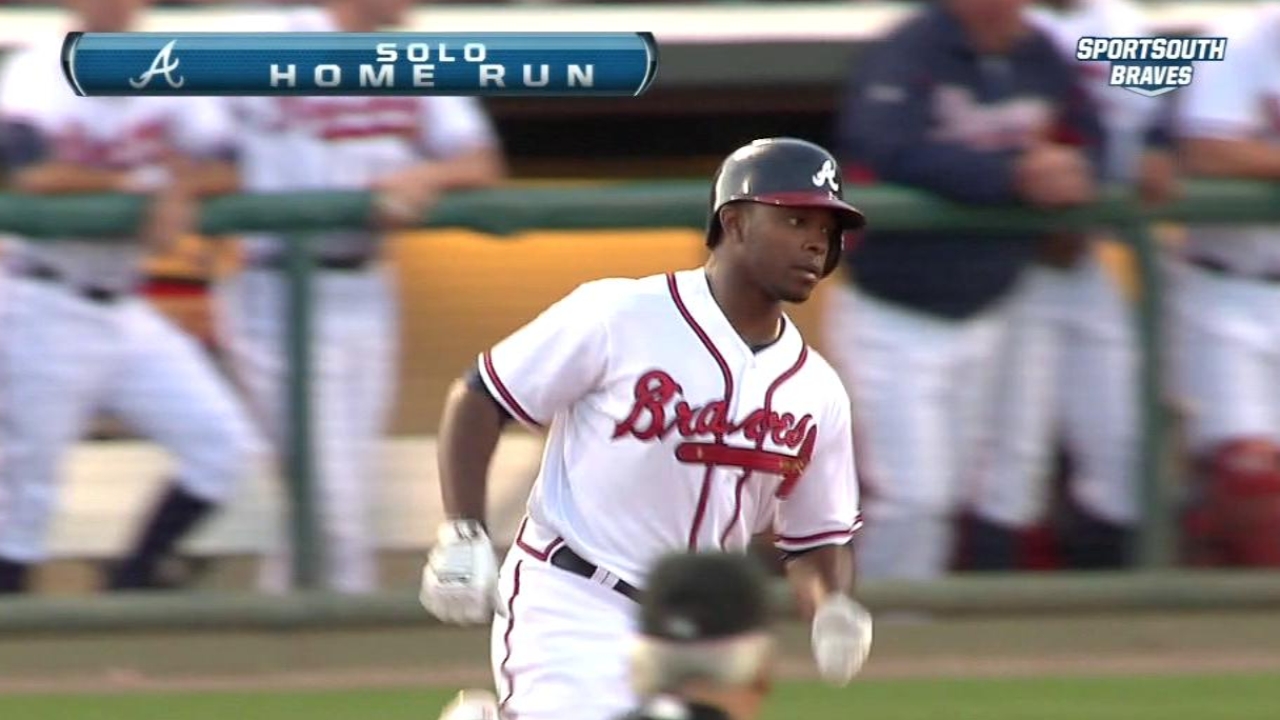 LAKE BUENA VISTA, Fla. -- One month into his first spring season with the Braves, Justin Upton has already hit two of the longest home runs in Champion Stadium history, and has caused some longtime members of the organization to conjure memories of the long homers Andres Galarraga once hit at this venue.
Upton's latest monstrous shot came against Dan Haren in the sixth inning of Thursday night's 4-3 win over the Nationals. The blast soared over the top of the clock positioned at the top of the park's 60-foot scoreboard in left-center field.
"That ball was carrying, carrying and carrying," Braves manager Fredi Gonzalez said. "Wow. I don't know how far beyond the scoreboard it landed. That ball was hit pretty good."
After seemingly traveling at least 460 feet, Upton's ball hit off the roof of the batting cages located beyond the outfield wall and bounced to an unknown location. Bullpen coach Eddie Perez, who played with Galarraga in Atlanta, was unsuccessful in his search for the ball.
"There were some people back there waiting for autographs and I said, 'Where did it go?'" Perez said. "They said we saw it land, but then it disappeared in the grass or something."
Upton said he did not know whether this blast was longer than the one he hit over the top of Champion Stadium's left-field berm against the Marlins on Feb. 25. Former manager Bobby Cox and Perez both said they had not seen another player hit a ball over the berm since Galarraga, who played for the Braves from 1998 to 2000.
Mark Bowman is a reporter for MLB.com. This story was not subject to the approval of Major League Baseball or its clubs.