Francisco, Johnson looking to platoon at third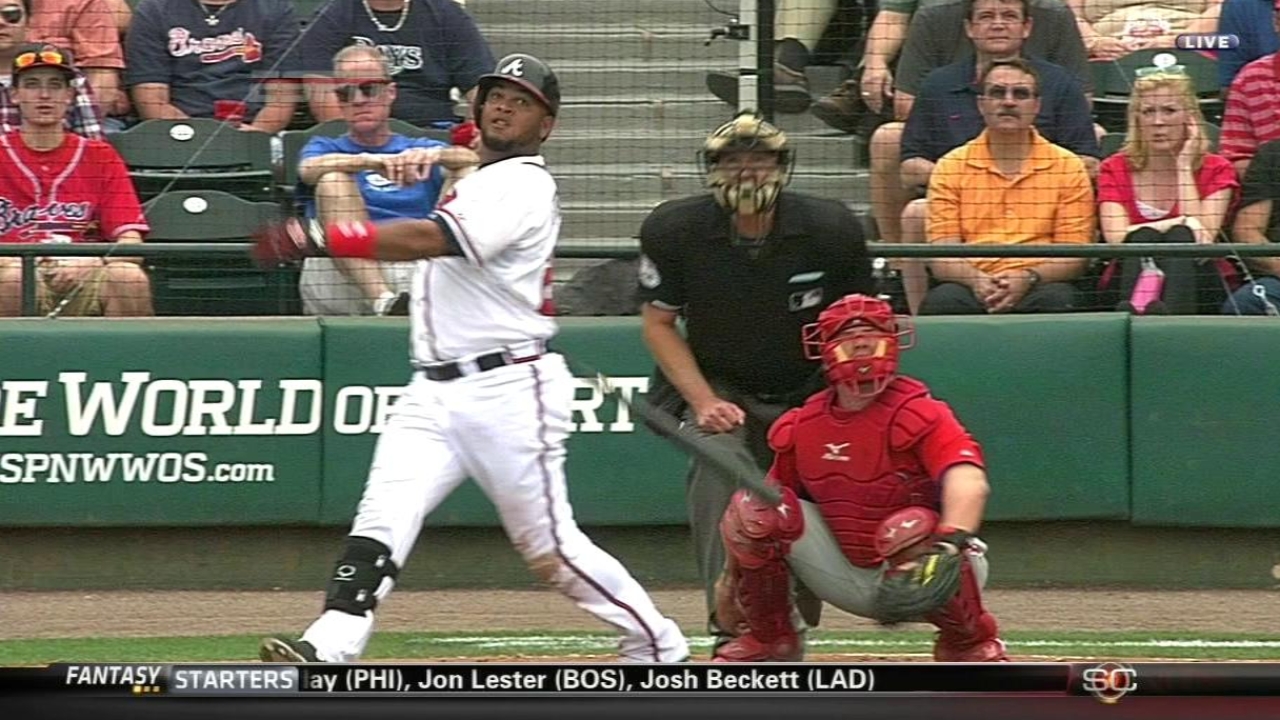 LAKE BUENA VISTA, Fla. -- Braves manager Fredi Gonzalez entered Spring Training hoping that Juan Francisco or Chris Johnson would begin the regular season as the club's starting third baseman. But with a little more than a week left in the Grapefruit League season, Gonzalez is planning to platoon the two players at third base.
"I think both of those guys are playing such great baseball," Gonzalez said. "Right now, I think it would be unfair to choose one as a starter."
Francisco is hitting .352 (19-for-54) with five home runs and a .667 slugging percentage. Concerns about him handling an everyday role center around his ability to hit left-handed pitchers and the offspeed pitches he'll see more consistently during the regular season.
Johnson is hitting .368 (21-for-57) with three home runs and a .561 slugging percentage. Along with sharing the third-base duties, the right-handed infielder could occasionally give first baseman Freddie Freeman a chance to rest.
Mark Bowman is a reporter for MLB.com. This story was not subject to the approval of Major League Baseball or its clubs.