Minor hoping to avoid repeat performance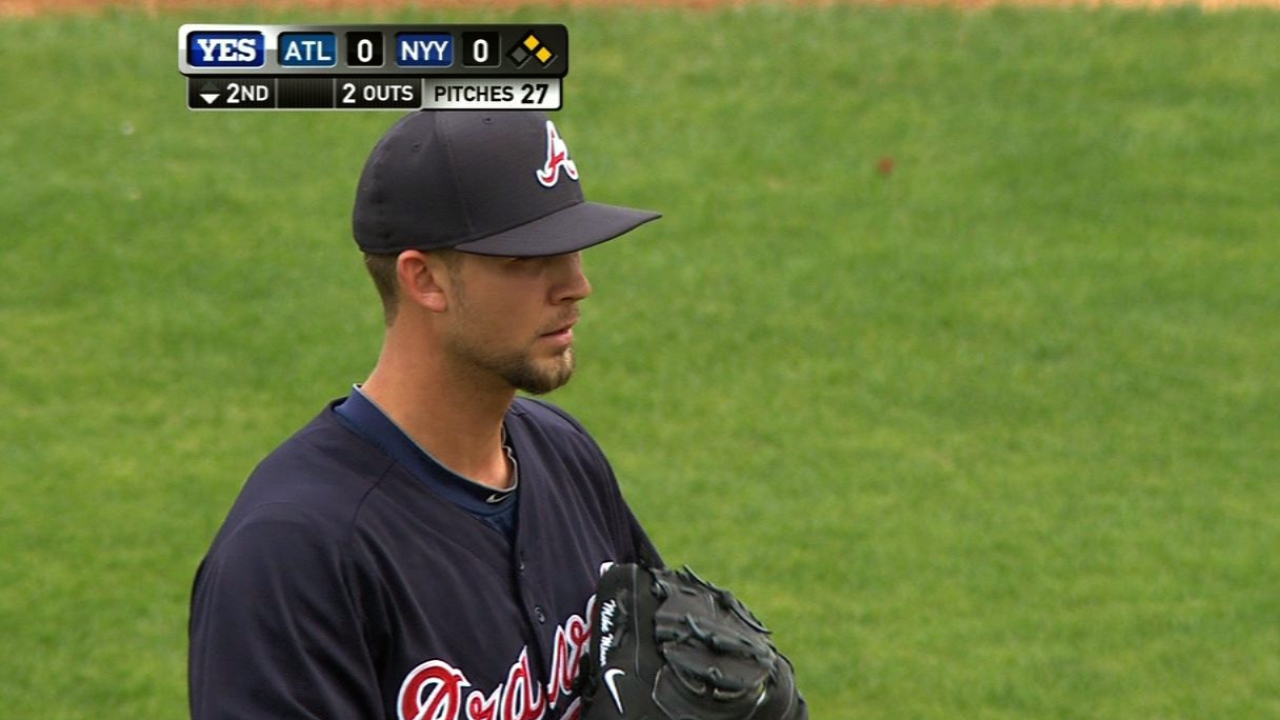 LAKE BUENA VISTA, Fla. -- Mike Minor's pitching line might not have been quite as ugly as the one Kris Medlen produced while allowing 14 hits and nine runs in Monday's win over the Phillies. But Minor certainly would like to avoid any repeat performances of the start he had for the Braves in Wednesday's 18-9 win over the Pirates at Champion Stadium.
Minor struggled with his command and found little comfort with the two-seam fastball he attempted to develop while allowing five runs and 10 hits in only four innings. He recorded three of his five strikeouts against outfielder Starling Marte and benefited from two Pirates being tagged out at the plate.
"It was one of those things where we threw a lot of first-pitch fastballs again and we didn't throw many offspeed pitches or go inside to righties," Minor said. "Those things will be different during the season."
Minor estimated he only shook off two pitches called by rookie catcher Evan Gattis, who is still familiarizing himself with opposing hitters. Had this been a regular-season game, the pitcher and catcher would have looked at scouting reports and developed a plan to utilize during the game.
Minor minimized the damage to one run after allowing three straight singles to begin the second inning. He was not as fortunate in the third, as he issued two walks and five hits, including Andrew McCutchen's two-run homer, in Pittsburgh's four-run inning.
"I just saw a guy who missed his command a little bit," Braves manager Fredi Gonzalez said. "I saw a guy that was not as sharp as he was before. But nothing to worry about."
Minor had worked 12 consecutive scoreless innings before allowing the Cardinals to score four fifth-inning runs on March 14. The 25-year-old left-hander has allowed nine runs in his past five innings. He will likely make two more appearances before the start of the regular season.
Mark Bowman is a reporter for MLB.com. This story was not subject to the approval of Major League Baseball or its clubs.