Walden rusty, but comes out healthy on Wednesday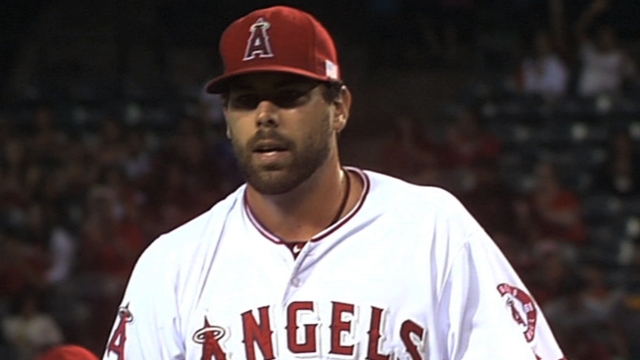 LAKE BUENA VISTA, Fla. -- Jordan Walden struggled with his command and looked rusty while making his first appearance in nearly a month in Wednesday's 18-9 win over the Pirates at Champion Stadium. But the Braves right-handed reliever completed his one-inning stint without any discomfort in his previously ailing back.
Walden's only previous appearance came on Feb. 23. The Braves medical staff diagnosed his ailment as a bulging disk and gave him an epidural injection two weeks ago.
"I was a little rusty, but I think everything will be fine," Walden said. "Ever since I got that epidural shot, I haven't even felt it. I'm feeling good now. I've just got to get my command and everything with pitching back on track."
After issuing two walks, Walden uncorked a wild pitch that helped put Michael McKenry in position to score on a two-out infield single that came with the benefit of a questionable call at first base.
Walden's fastball, which has averaged more than 96 mph each of the past three seasons, sat between 92-94 mph and touched 96.
"I saw a guy if I hadn't known he hadn't pitched all spring, I wouldn't have even thought about it," manager Fredi Gonzalez said when asked if Walden looked rusty.
Despite the regular season being less than two weeks away, Gonzalez is not ruling out the possibility of Walden having enough time to be on the Opening Day roster. If he needs extra time, his bullpen spot will likely be filled by Anthony Varvaro, who is out of options.
Mark Bowman is a reporter for MLB.com. This story was not subject to the approval of Major League Baseball or its clubs.