Freeman displaying immense potential this spring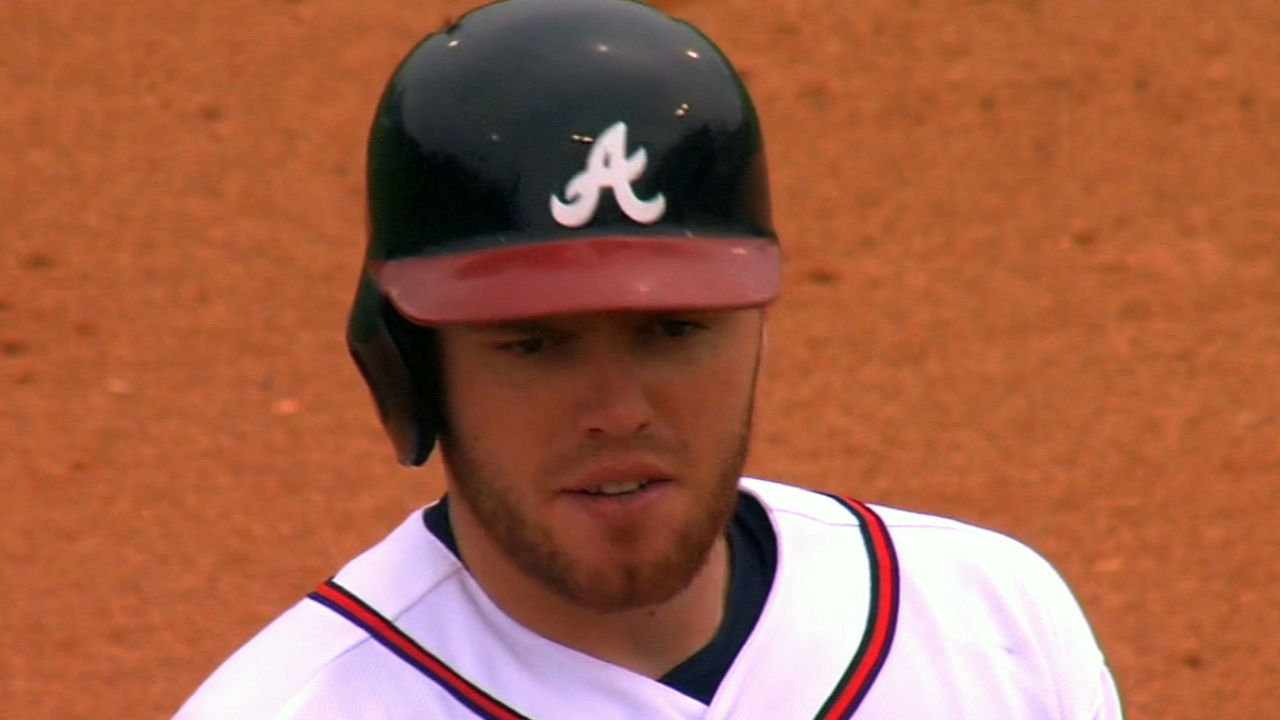 LAKE BUENA VISTA, Fla. -- Since becoming the Braves hitting coach last year, Greg Walker has marveled at Freddie Freeman's offensive talents. Over the past couple of weeks, Freeman has provided indication that he is moving toward displaying his tremendous potential.
Freeman highlighted a four-hit performance with a pair of two-run home runs in Wednesday's 18-9 win over the Pirates at Champion Stadium. He has hit .373 (22-for-59) this spring with a Grapefruit League-best seven home runs and a .780 slugging percentage.
"This guy might be the most talented natural hitter we have in our lineup," Braves manager Fredi Gonzalez said. "In Walker's opinion, as a young hitter, there might not be a better one than that. He's growing and maturing as a hitter. It doesn't surprise me he's putting up those kinds of numbers."
Freeman hit .259 with 23 home runs and a .796 OPS while dealing with limited mobility in his left index finger and a lack of confidence in his eyesight, which began bothering him in early May. With his finger and vision no longer a concern, Freeman is confident he can produce much better numbers this year while serving as Atlanta's cleanup hitter. He will have the luxury of hitting between Justin and B.J. Upton.
Mark Bowman is a reporter for MLB.com. This story was not subject to the approval of Major League Baseball or its clubs.