J. Upton on fire since working with hitting coach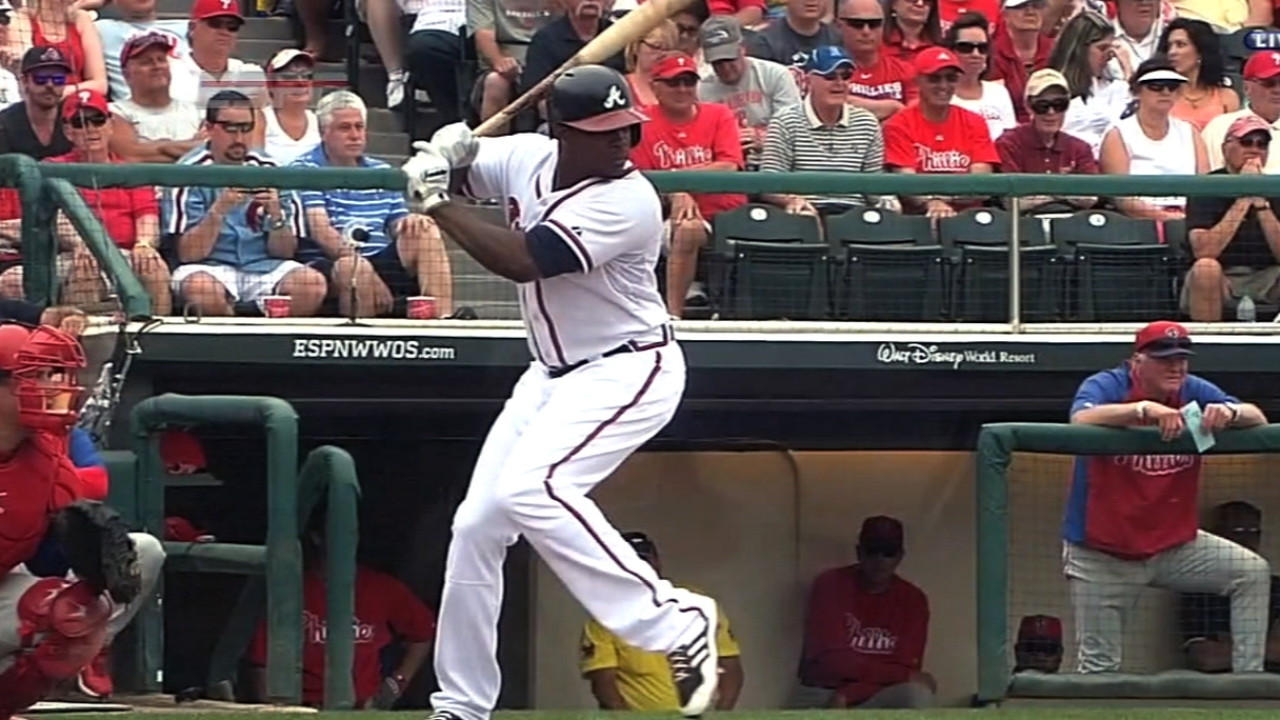 LAKE BUENA VISTA, Fla. -- Braves hitting coach Greg Walker was encouraged as he watched Justin Upton take batting practice before Saturday night's game against the Yankees. Upton has validated that encouragement in the days that have followed.
Upton highlighted his first three-hit performance of the spring season with two home runs in Monday's 17-10 win over the Phillies at Champion Stadium. The Braves left fielder hit a two-run home run in the first inning against Rodrigo Lopez and then drilled a three-run shot off Colton Murray in the fourth.
"It's always nice when you go up there, see the ball and put good swings on it," Upton said. "It's Spring Training. You're just trying to get comfortable now and get your timing right. It's always nice to see some results."
Upton entered Saturday with just two hits -- both singles -- in his previous 21 at-bats. He recorded two singles that night and added another to go with his two home runs on Monday. He will enter Tuesday's off-day with hits in his past five at-bats.
"Upton and [Walker] sat back about four or five days ago and did some tinkering and it looks like it paid off," Braves manager Fredi Gonzalez said. "I know they were talking about a little different bat angle. He's been locked in."
Upton, who was acquired in a January trade with the D-backs, said he has gained more comfort as Spring Training has progressed.
"Early on in spring, there is a lot going on," Upton said. "You're either taking pictures or doing an interview and you don't really get in your routine. Now that everything has died down, you get to the cage and try to find what is going to get you through the season."
Mark Bowman is a reporter for MLB.com. This story was not subject to the approval of Major League Baseball or its clubs.