Maholm extends scoreless streak to 14 2/3 innings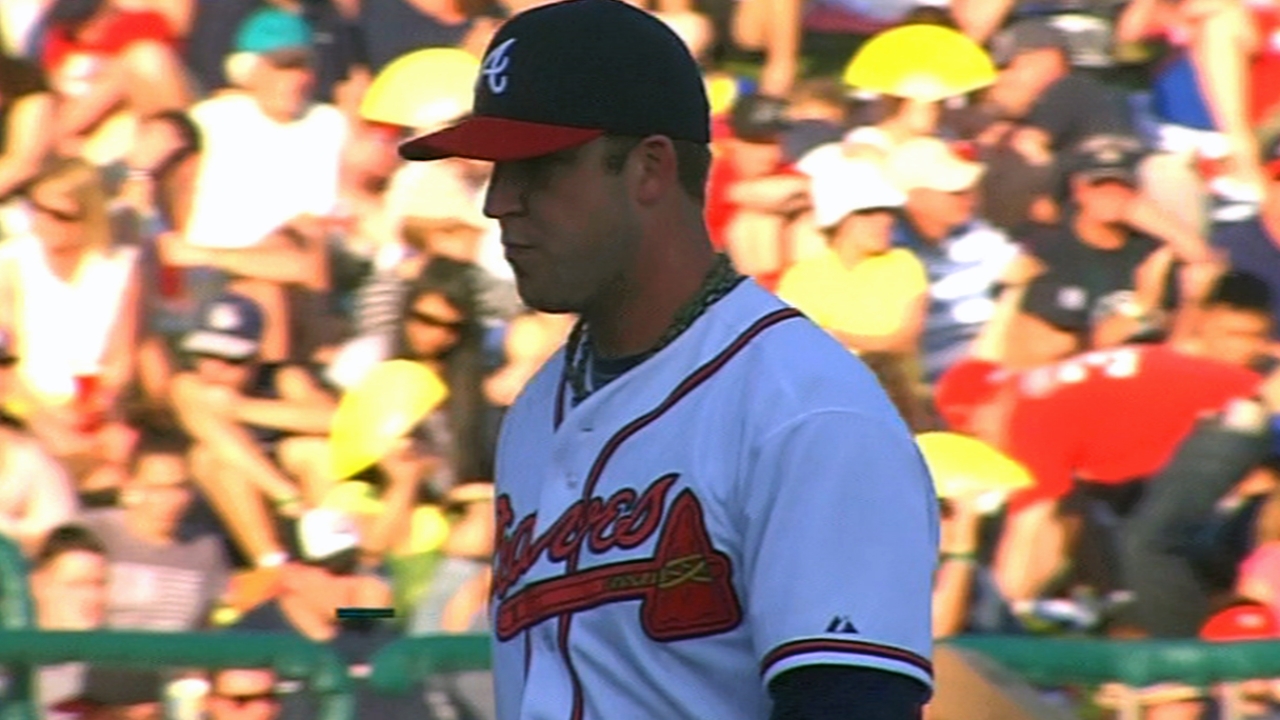 LAKE BUENA VISTA, Fla. -- Count Braves left-hander Paul Maholm among the many Major Leaguers who would not object to the regular season starting this upcoming week. Maholm extended his recent success by allowing just two singles over six scoreless innings in Saturday's 4-0 win over the Yankees at Champion Stadium.
Since allowing five runs in 2 2/3 innings against the Phillies on Feb. 28, Maholm has worked 14 2/3 consecutive scoreless innings. Things are going so well that he ended Saturday's outing with a 59-mph eephus pitch that Ben Francisco looked at for strike three.
"That last pitch, I think he just made that one up at the end," manager Fredi Gonzalez said.
After struggling through the start against the Phillies and issuing four walks in 3 2/3 innings against the Yankees on March 5, Maholm focused on finding comfort by slowing down his delivery. His efforts have proved beneficial as he tossed five scoreless innings against the Nationals' regular lineup on Monday and then extended his success through Saturday's outing against a split-squad Yankees lineup.
"You can feel great in the spring, and then all of a sudden, game time gets here and it all goes [away]," Maholm said. "I'm going to work in between and try and get the rhythm and feeling and carry it over as long as I possibly can."
Mark Bowman is a reporter for MLB.com. This story was not subject to the approval of Major League Baseball or its clubs.