Hudson acknowledges he has work to do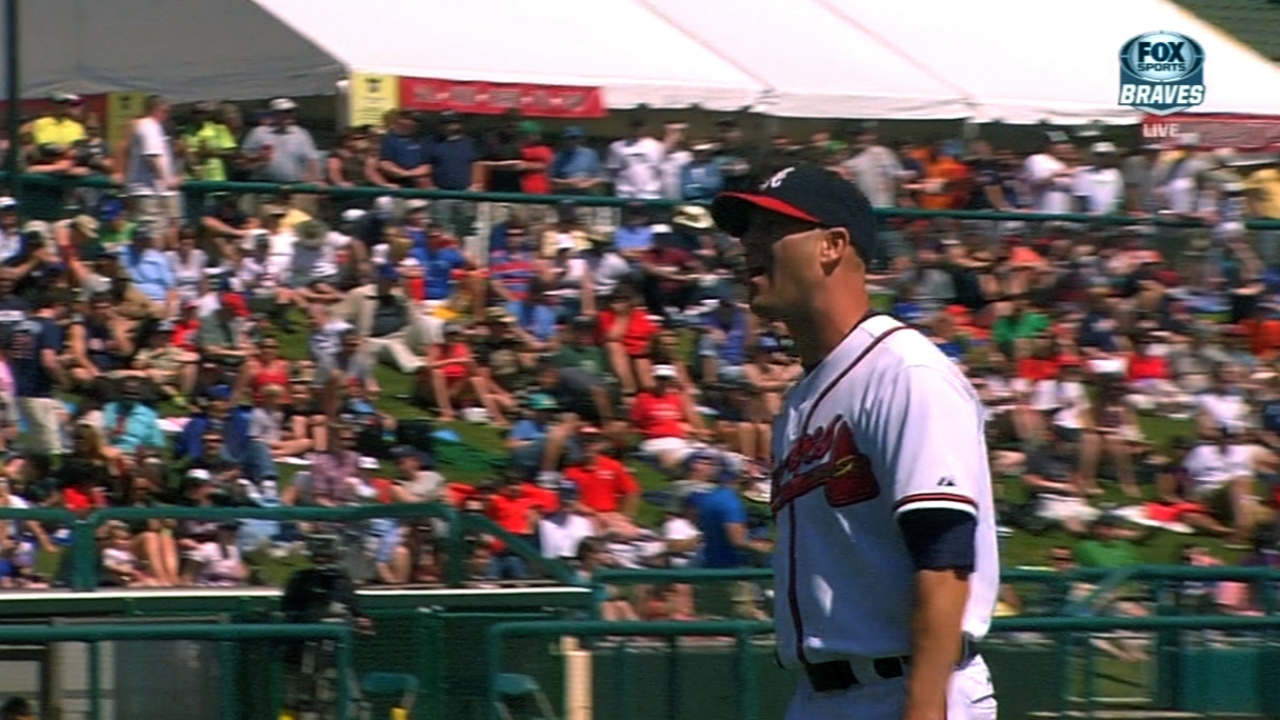 LAKE BUENA VISTA, Fla. -- When Tim Hudson exited his start against the Tigers on Feb. 27, he was confident that he would have plenty of time to build necessary arm strength. But with two weeks left until the regular season, the veteran is growing a little more concerned.
"My pitches aren't the quality that I need them to be," Hudson said. "For me, the arm strength is not there yet. I'm 87 to 89 [mph]. That's not very good for me. Hopefully, that will get better. If not, then 'uncle.' I've just got to keep working hard, staying in the weight room, trying to get a little stronger."
Hudson spent some extra time conditioning after he limited the Mets to two runs and five hits in a season-high six innings during Friday's 5-2 loss at Champion Stadium. The 37-year-old right-hander was much more consistent than he had been in his previous few outings, but he exited knowing he has some work to do before April 1.
According to FanGraphs, the average velocity of Hudson's four-seam fastball last year was 89 mph. Now one year older, he is finding it a little more difficult to generate the velocity and the arm strength necessary to make his other pitches more effective.
"The more your body gets in shape and your legs get in shape and you get a little stronger, the more consistent you're going to be," he said. "I can throw 89, 90 pretty consistently, but it's max effort. I need to get that little extra where I'm pitching at 89, 90 and not throwing at 89, 90."
Both of the runs and three of the hits Hudson surrendered on Friday came during the second inning. Lucas Duda began the inning with one of the three home runs Hudson has allowed in 20 innings this spring. That matches the total he surrendered in the 113 1/3 innings he threw in exhibition games from 2006-12.
Hudson has allowed at least two runs in four of the five starts that followed his scoreless debut on Feb. 22. He will attempt to complete seven innings during his next start and then likely pitch three or four innings during his final start before the regular season.
"My delivery is getting more consistent," he said. "I think [by throwing] a couple more times on the side, I can clean that up a little bit. It's heading in the right direction. It's just taking a little longer than I would like. We'll get there."
Mark Bowman is a reporter for MLB.com. This story was not subject to the approval of Major League Baseball or its clubs.