Walden running out of time to prove readiness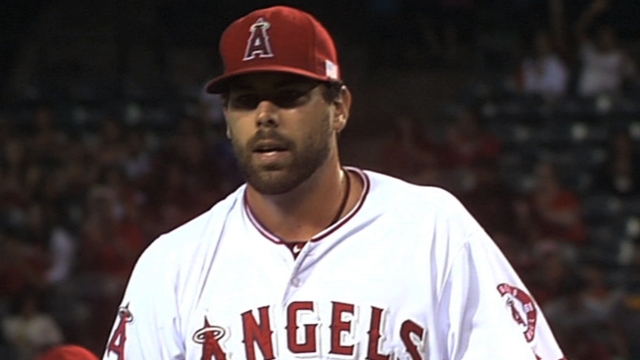 LAKE BUENA VISTA, Fla. -- Manager Fredi Gonzalez has not ruled out the possibility of having Jordan Walden in his bullpen at the beginning of the season. But now that his back is feeling better, Walden will have less than two weeks to prove he is ready.
Walden will throw a batting-practice session on Saturday with the hope of being cleared to pitch in a game early next week. Last week's epidural injection provided some relief for the right-handed reliever, who has been sidelined the past three weeks because of a bulging disc.
"I'm rehabbing a lot, and I feel great," Walden said. "I'm ready to get back out there."
If all goes well on Saturday, Walden would likely be cleared to pitch in a game early next week, but Gonzalez said his reliever might need to throw two batting-practice sessions before being cleared.
"I've got my fingers crossed," Gonzalez said about Walden being ready to start the regular season. "Those relievers, you give them three, four or maybe five outings, and they're ready to go, depending on who they are."
If Walden is cleared to pitch early next week, he could make five appearances before the Braves open the season against the Phillies on April 1. If he is not ready, his roster spot would likely go to right-handed reliever Anthony Varvaro, who is out of Minor League options. Varvaro has allowed one hit and completed four scoreless innings since allowing five runs on seven hits in one inning on March 7.
Mark Bowman is a reporter for MLB.com. This story was not subject to the approval of Major League Baseball or its clubs.