Improved location has Minor optimistic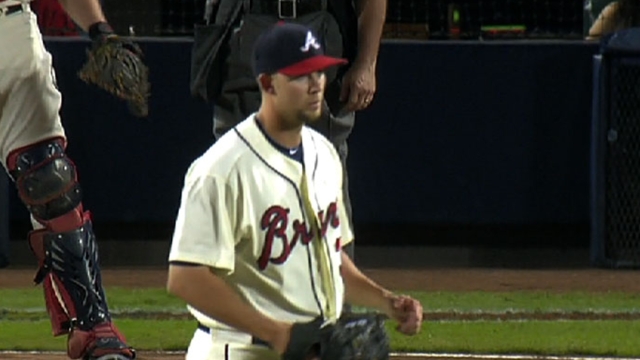 JUPITER, Fla. -- Mike Minor was cruising. Then he wasn't.
Minor held the Cardinals to one hit and one walk over the first four innings of Atlanta's 5-4 loss on Friday, but then saw the game get away from him in a four-run fifth. The first four batters of the inning reached base, and although some of the hits weren't crushed, it was not a good inning for the young lefty.
Overall, though, Minor considered the outing a success.
"I was locating a little bit better," Minor said.
Manager Fredi Gonzalez was actually somewhat pleased that Minor had the tough inning. There's value, he said, in working through something like that at this point in the spring. Minor finished with 88 pitches, 58 of the strikes.
"I think today is going to benefit him for the next one," Gonzalez said. "He got himself in a little trouble there in the fifth inning, and you've got to get through it. He'll be better off for it next time.
"You like to see some adversity in Spring Training. Because you're going to face that during the season. It could've been very easy for [pitching coach] Roger [McDowell] and I to take him out of the game, only go 45 pitches. But we needed to get his pitch count up and get him through those innings."
Matthew Leach is a writer for MLB.com. Read his blog, Obviously, You're Not a Golfer and follow him on Twitter at @MatthewHLeach. This story was not subject to the approval of Major League Baseball or its clubs.