Medlen fine after getting hit by batted ball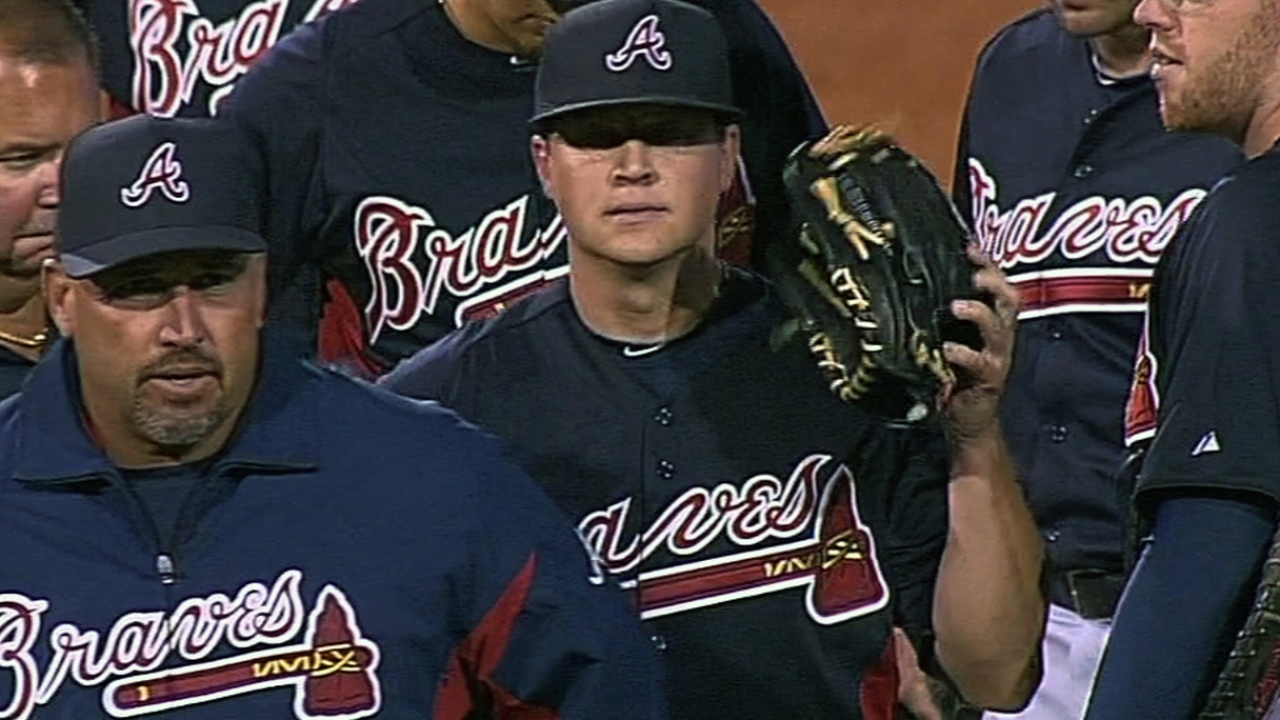 JUPITER, Fla. -- Braves pitcher Kris Medlen checked out fine on Thursday, a day after he was hit in the right arm by a batted ball. Manager Fredi Gonzalez said that Medlen experienced no significant ill effects as of Thursday morning.
"Medlen is fine," Gonzalez said. "We got a report around 9:30 or so, and he's fine. Just a little bruise back there. We don't expect him to miss any time or anything."
Medlen was hit in the fifth inning of Atlanta's Thursday night game against the Marlins. He expressed minimal concern after the game and took the bus back to the Orlando area that night.
Matthew Leach is a writer for MLB.com. Read his blog, Obviously, You're Not a Golfer and follow him on Twitter at @MatthewHLeach. This story was not subject to the approval of Major League Baseball or its clubs.